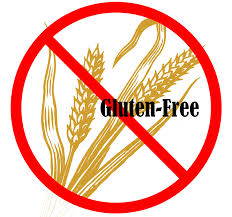 Are you working on embracing a gluten free lifestyle? If so you have probably found it more challenging than you thought it would be. While I strive to offer a variety of information and helpful tips on how to successfully implement a gluten free lifestyle here on my blog, I obviously can't offer everything and sometimes it helps to gain more than more perspective. Here are ten of my top gluten free lifestyle blogs that I've found to be helpful and useful.
1. Gluten free on a shoestring This blog is all about living a gluten free lifestyle without breaking the bank. Discover unique and clever ways to save money and still avoid the feeling of being deprived and wishing that you could still eat gluten. While I like much of what is on this blog, the downside if there is any is that some of the tips and recipes are time consuming and involve ingredients that can be hard to find.
2. Vegetarian Mamma This blog is about both gluten free and vegetarianism. Cindy the owner of the blog shares recipes, tips, hints and reviews products that are free of gluten, nuts and meats and many are also dairy free. She also has a gluten free Fridays feature where other bloggers can share their gluten free recipes on her blog.
3. Gluten Free Goddess This blog focuses on delicious gluten free recipes and offers recipes for many classic foods that most people miss when the first begin eating gluten free.
4. Simply Gluten Free This is another blog with similar content to the Gluten Free Goddess listed above and has recipes for a lot of classics that are usually made with wheat flour and other forms of gluten. Carol the blogger is also a TV chef.
5. Elana's Pantry Elana the blogger of this blog shares simple and delicious recipes that are both gluten free, dairy free and in most cases paleo. Because of this she uses coconut flour and almond flour in nearly all of her recipes.
6. Gluten Dude Want some practical tips about the gluten free lifestyle and yet still want to laugh? Then gluten dude is for you. While much of his content is serious, he does have some rather funny and in some cases outrageous things to say about going gluten free and celiac disease. Worth a read.
7. GF Journey to Health This is another great blog with a variety of recipes. She refers to her blog as talking about the art of living without gluten which really is true. There is an art to living without gluten. She has several blogs but on this particular one she does have recipes with dairy which could be a downside if you cannot have milk products.
8. Gluten Free Living Blog This is a blog written by the editors of Gluten Free Magazine. As such there is some unique content and articles related to popular news about living gluten free.
9. Gluten Free Girl This is another gluten free chef blog and as such as a lot of great recipes. However, most require quite a bit of baking and work and may involve more work than many people are willing to do.
10. Gluten Free Mom This blog focuses on gluten free for kids which is sorely lacking on a lot of blogs. This is one reason I've started blogging more about gluten free for kids. This blog offers some great kid approved versions of gluten free recipes.
That's it. Got a favorite gluten free lifestyle blog that I missed? Tell me about it in the comments below.
Did this help you? If so, I would greatly appreciate a comment and a share on Facebook, twitter, linkedin, or pinterest.
Chat with me
Serious about wanting to work with me to help create better health and wealth in your life? Apply to join my home business team.