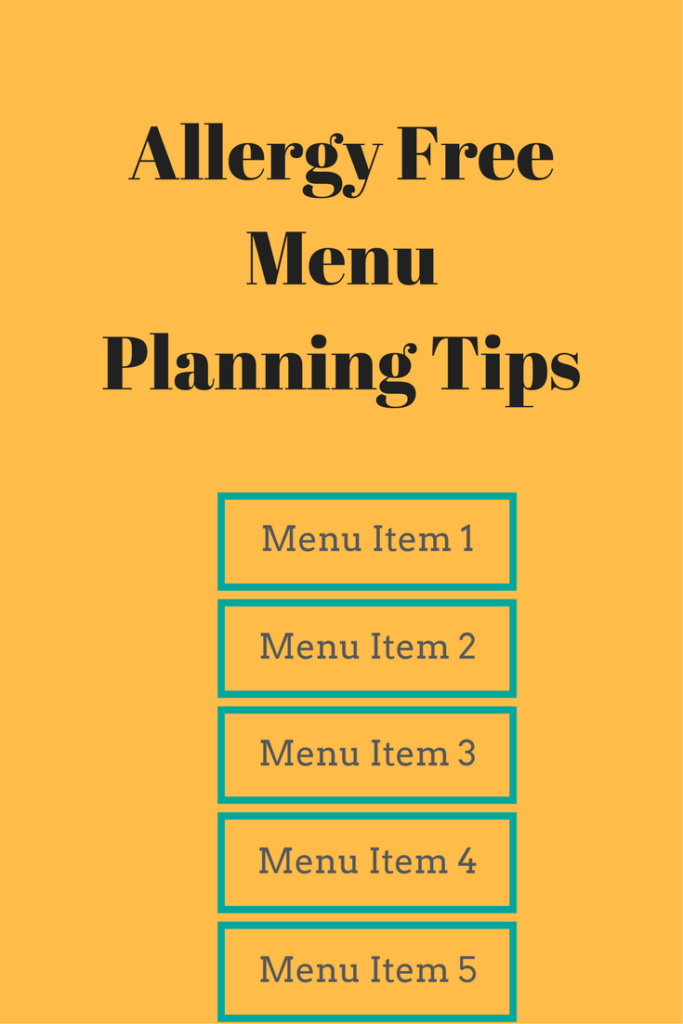 Menu planning when you have allergies can be a real pain. However if you don't do it, then you are more likely to give in and eat foods you are allergic too and end up sick. So here are some tips for allergy free menu planning.
1. Plan your meals one week head. This can be hard to do but once you get in the habit of setting aside the time to do it, you can make it happen.
2. Prepare take and go allergy free foods or buy some allergy free foods that are, so that you are prepared to eat on the go.
3. Buy allergy free products in bulk. This makes it so that you always have some on hand, plus they are less expensive that way. This is especially true with things such as quinoa, rice flour and coconut milk.
4. Find new recipes to try online and in cookbooks and then once a week include a few new recipes with your allergy free menu planning.
5. Cook as much in advance as possible and store portions for meals in your fridge and cupboard. This makes it easier to have food ready to go and planning is easier when you are see how much you have of some items already cooked.
Did this help you? If so, I would greatly appreciate a share on Facebook, twitter, linkedin, or pinterest.
Chat with me