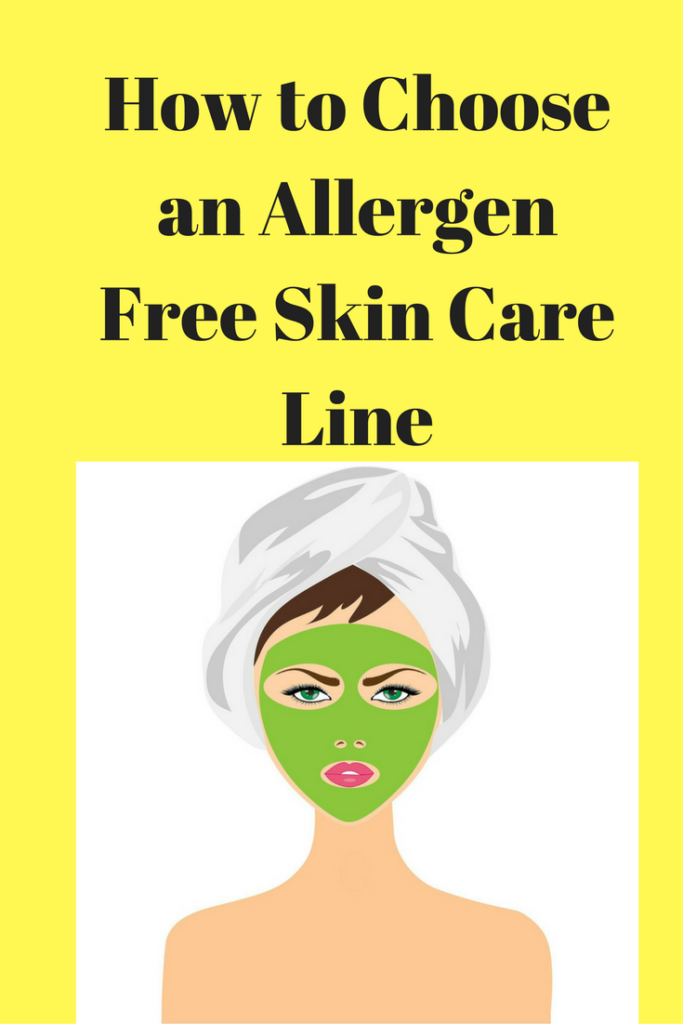 Choosing an allergen free skin care line can be challenging. In today's day and age, there are all kinds of chemicals in many skin care products that can cause reactions, rashes and allergies in many people. Even if you don't have a reaction to a product, that doesn't necessarily mean that it is safe and healthy. The word natural is overused and is mostly a marketing word and even organic doesn't necessarily mean safe. That said there are ways to find allergen free skin care and skin care products that are healthy. Here are a few things specifically to look for:
1. Make sure that there is no SLS- sodium laurel sulfate, or SLES in the product. These are two of the most common chemicals and not only are they a cause of allergies in many people but they can also cause candida and yeast infections as well as other health issues.
2. Check for a gluten free label. This is obviously even more important if you have to be gluten free, but even then this can be a sign that a product is allergen free. That said, some things that are gluten free are not necessarily healthy due to other chemicals and just because something is not gluten free doesn't mean it's dangerous or that you will have an allergic reaction to the skin care product.
3. Look for vegetable extracts in the product. This is another good sign that the product really is natural and has things in it that are good for you.
4. Never buy skin care products from places like bath and body works, the body shop, walmart, target and other stores. The best places to get allergen free skin care products is from stores like Whole Foods, and the Good Earth or from direct sales companies with sales reps. That said, you can't just assume that everything you find from these places is good and allergen free. There are still many products sold and advertised as natural and allergen free from these places that may not actually be that way.
5. Look for fragrance. If a product is fragrance free, then your chances of having an allergic reaction go down significantly. Fragrances cause skin allergy reactions in a lot of people.
6. Look for products that are enhanced with essential oils. These can help with healing, reduce allergies and more.
7. If you know that are allergic to certain products, read labels to make sure that none of your known allergens are in that skin care product. Whatever you put on your skin also absorbs into your body.
8. Try a little bit of the product before using a large amount. Usually if you are going to have a skin reaction, it will happen within an hour of using it.