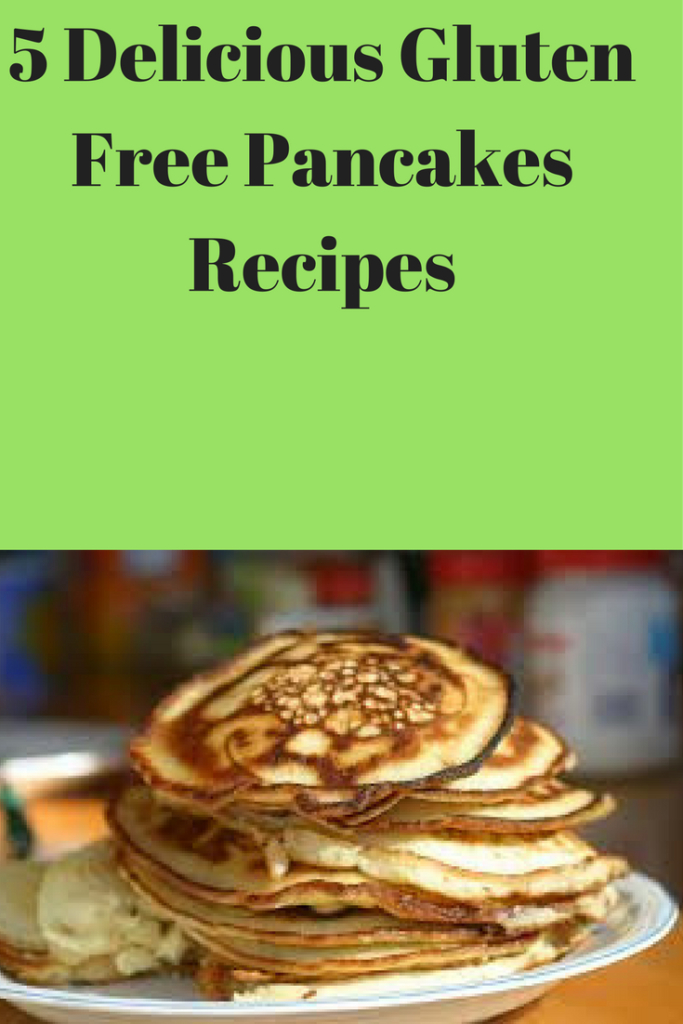 Do you crave pancakes? Well the good news is that you can still enjoy gluten free pancakes and making delicious gluten free pancakes is easier than you think.
Personally I'm not an expert or a big fan of trying to make my own gluten free flour mixes. So I prefer to start with my favorite gluten free pancake mix which is: Bob's Red Mill Gluten-Free Pancake Mix, 22-Ounce Packages (Pack of 4)
Then I add various things to the batter according to which gluten free pancake recipe I am cooking:
Here are 5 of my favorite delicious gluten free pancake recipes:
1. Follow package directions and make your gluten free pancakes plain just as recommended. I then like to add various toppings such as peanut butter, strawberry, banana and orange smoothie, and maple syrup.
2. Add cinnamon- For this recipe I stir in 1-2 teaspoons of cinnamon into the pancake batter. This is a really good choice if you are craving a slightly sweet flavor without over doing it. Cinnamon is also really good for helping to lower blood sugar and for when you are a little bit sick.
3. Add wild orange essential oil- This is a unique one that many people don't think of. I add in 1-2 drops and it adds a great orange flavor that is strong but not too strong.
4. Add cocoa powder- This is great for when you are craving chocolate.
5. Add vanilla- For this one I either add a little bit of pure vanilla extract or 2-3 drops of vanilla flavored stevia. The stevia adds a sweeter taste than the vanilla extract. You can also combine the vanilla and cinnamon and that is really good as well.
Do you have a favorite gluten free pancake recipe? Share it with me in the comments below.
Did this help you? If so, I would greatly appreciate a share on Facebook, twitter, linkedin, or pinterest.
Chat with me