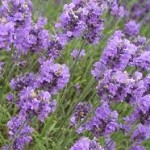 What words come to mind when you hear the word aromatherapy? If you are like most people, then you probably think perfume, massage, candles, smells, scents. That is what I thought before I was introduced to essential oils. However, I have since learned that aromatherapy is much more than that. In fact, you could say that aromatherapy is the usage of essential oils and smells to assist in the healing and overall wellness of the body. The term aromatherapy is also used in regards to the science of perfumes. People who are master aromatherapists learn how to blend essential oils in various ways in order to assist in natural healing of a variety of health elements and conditions.
While I am certainly not a master at aromatherapy, I've learned a lot and I plan to keep learning more. One of the best places I found to learn aromatherapy for beginners is Aroma Therapy Online Course.
Did this help you? If so, I would greatly appreciate a comment and a share on Facebook, twitter, linkedin, or pinterest.
Chat with me
Serious about wanting to work with me to help create better health and wealth in your life? Apply to join my home business team.