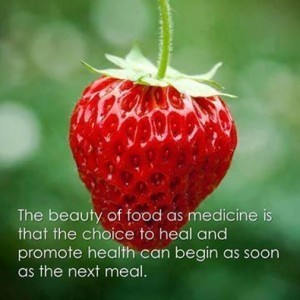 Have you taken the ALCAT test? If not, and you are having digestive issues, chronic sinus issues, constant "seasonal" allergies and other similar issues. I highly recommend it. See my post on My Experience with the ALCAT Test. That said, once you get your results, if you are like any normal person you will probably be overwhelmed, frustrated and maybe under the impression that there isn't anything to eat. This simply isn't true. No matter how bad your results are, and mine were really bad you can find ways to survive and thrive with the ALCAT rotation diet. I had very high gluten sensitivity, allergy to whey, and over 70 other sensitivities of various kinds.
So how do you actually stick to this diet and still eat healthy and eat food that is delicious and satisfying?
1. Be committed. When I got my ALCAT test done, I was so sick and tired of being sick and tired, that it didn't matter for me what I had to do, I was determined to get better and to become healthier. This is the attitude you have to have.
2. View it as an opportunity to try new foods, or to try again foods you previously thought you didn't like. For me, I hadn't eaten Brussel Sprouts in years and after I got my ALCAT results, my diet was quite limited and I tried them again and actually found ways to like them.
3. Recognize the long-term benefits as well as the long-term problems you will have if you don't stick to it. Failure to follow the ALCAT rotation diet will likely cost you more money, hassles and lost time at work, with family and more if you don't stick to it.
4. Realize that the food suggestions they give you for each day are just recommendations and you do not have to eat exactly what they tell you and on which day. You are free to eat what you want as long as you avoid the foods in red, and orange and you rotate the yellow foods every 4 days.
5. Get some help. If you want me to help you, this is one service I offer as a health coach. Schedule your free wellness discovery session and let's chat about how I can help you.
6. Seek out some accountability and use this person or these people to help motivate you.
7. Realize that with proper treatment and supplements, you will not have to avoid everything that is red and orange forever. It is only temporary. I highly recommend a probiotic to start with.
8. If you have the option get acupuncture treatments while you are following the ALCAT rotation diet. I did acupuncture twice a week for the first 12 weeks and it was very helpful. I still do it once a month even though it's now been nearly 2 years since my ALCAT test.
Comments? Other thoughts? Please share them in the comments box below.
Did this help you? If so, I would greatly appreciate a share on Facebook, twitter, linkedin, or pinterest.
Chat with me