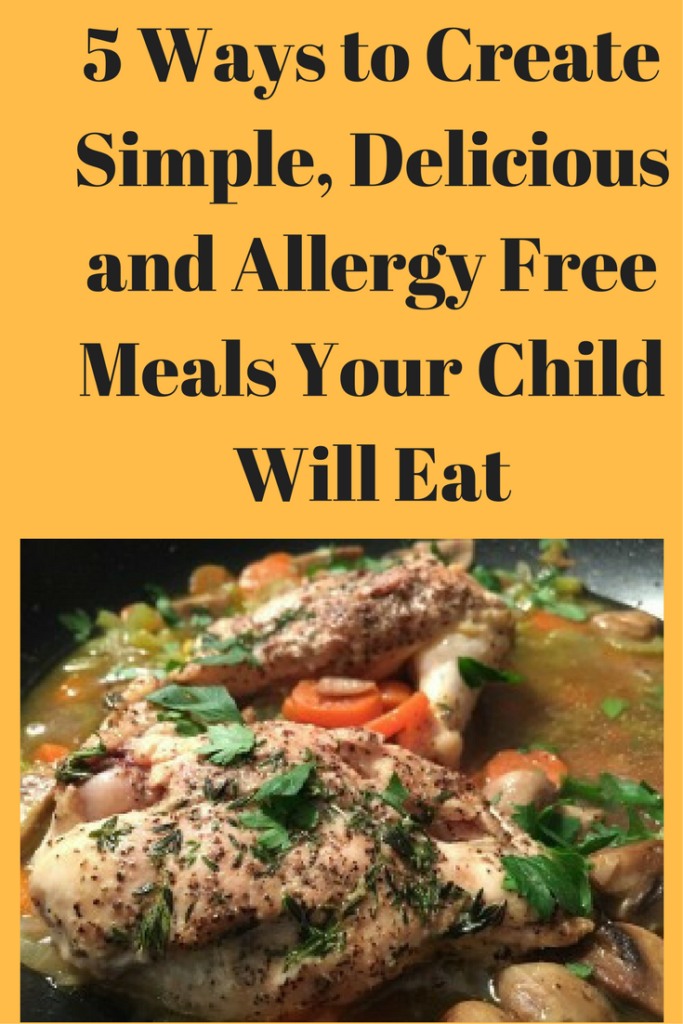 Do you struggle to get your child to eat healthy and delicious food? This can be a challenge for all parents, but it can be even more so, if your child has allergies or other food restrictions. So how can you create simple, delicious and allergy free meals your child will eat? Here are 5 simple ways to make this happen:
1. Involve your child. One of the best ways to do this is to put out pictures of all the foods your child can have and that you have available to cook with and ask your child to chose the ones that he or she would like to eat, or that he or she likes to eat in general. You can also have your child help you cook if that works into your schedule and if the child is able to do so.
2. Avoid trying to cook anything too elaborate and focus on simple meals with less than 5 ingredients, or something like a vegetable stir fry with a variety of vegetables and some meat.
3. Avoid trying to introduce your child to too many new foods at once. If your child is stuck in the habit of always wanting to eat the same things over and over again, try including one new food per meal. Tell your child that he or she needs to try the food but if he or she says that they do not like it after trying it, never force him or her to eat it.
4. Use pinterest, or blogging sites to find recipes that other parents have used to create simple, delicious and allergy free meals and then try cooking some of these meals. Take note of what works, what your child likes and what your child does not like.
5. Relax and avoid the need to make some grandiose recipe. Often something simple like rice with chicken and 2-3 vegetables can make for a great dinner. You can use various spices and sauces to add flavors that make it so your child will eat it. Many children prefer plain meals rather than complicated ones anyway.
Did this help you? If so, I would greatly appreciate a share on Facebook, twitter, linkedin, or pinterest.
Chat with me