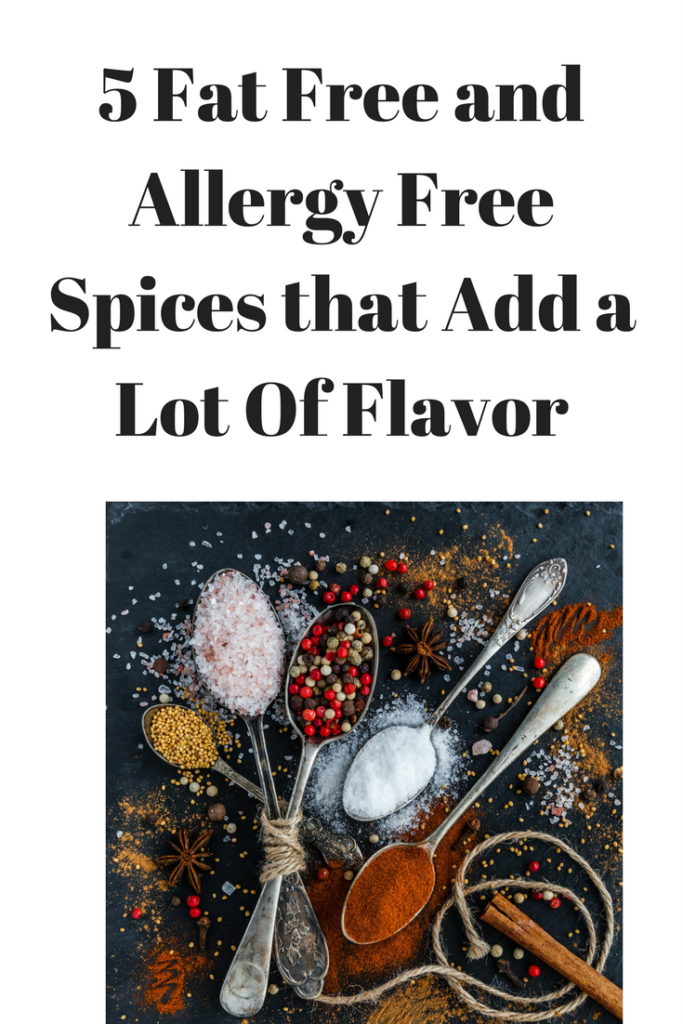 Just because you need to eat gluten free, dairy free and sugar free and you want fat free choices as well, doesn't mean your food can't have a lot of flavor and taste delicious. Here are 5 of my favorite fat free and allergy free spices that add a lot of flavor and are versatile for cooking a variety of meals.
1.

Lemon and black pepper. I love this because of the flavor but also the versatility. It tastes great with any chicken or fish dish but is also really good with eggs and egg and vegetable dishes. It also tastes great with rice, quinoa and butter.
lemon and black pepper
2.
Herbes de Provence. This is a spice combination that originates in France. It is really good with fish and beef dishes. Although chicken and potatoes taste great with it as well. I've also made ham and rice dishes that were really good with herbs de provence.
Simply Organic Herbes de Provence, 1 Ounce
3.

Balsamic Vinegar- This is great for your digestive system as well as for use in a variety of cooking. It is especially good mixed with olive oil and used as a healthier salad dressing. I also really like it with egg and vegetable dishes although you can use it with almost anything. One of my favorite recipes is to add 1-2 drops of wild orange essential oil and 1-2 tablespoons of olive oil and then saute chicken, and Brussel sprouts in it.
Mantova Balsamic Vinegar of Modena, 17 -Ounce Bottles (Pack of 4)
4.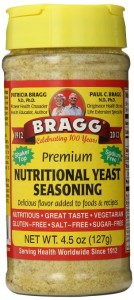 Nutritional Yeast. I discovered this stuff about a year ago and I absolutely love it. It has an orange color which makes it look like cheese. It's used in a lot of vegan recipes in place of cheese and the funny thing is that it actually tastes a bit like cheese even though there is no milk or dairy what so ever in it. It has a lot of good vitamins in it and is really healthy for you. I used it when I created my gluten free and dairy free macaroni cheese recipe and I also use it to add flavor to eggs, soups, vegetable dishes and more.
Bragg Nutritional Yeast Seasoning, Premium, 4.5 Ounce
5.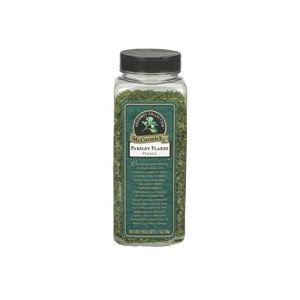 Parsley. Even though there are lots of spices that I could have included on this list, I chose parsley because it is so versatile that there really isn't anything you can't add it to. I've used it in my green smoothies, eggs, rice recipes, quinoa recipes, vegetable stir fry, chicken, fish and so on and so on.
McCormick Gourmet Parsley Flakes-2.5 oz
Which one is your favorite? Leave me a comment below and tell me.
Did this help you? If so, I would greatly appreciate a share on Facebook, twitter, linkedin, or pinterest.
Chat with me