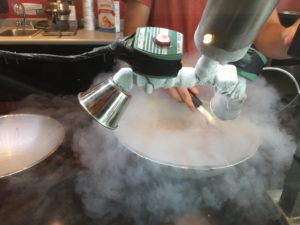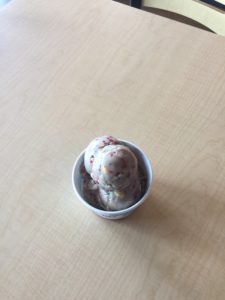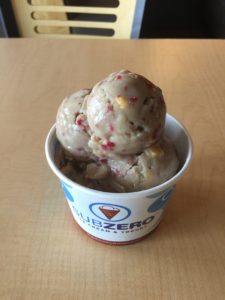 Have you ever tried Subzero dairy free ice cream? If not you should consider trying it. Here in Northern Utah, we have several locations. The one I went to is at about 5600 South and 900 East in Murray. There are also stores in Sandy, Draper, Provo, Ogden, Layton and down in St. George in Southern Utah. There are also SubZero ice cream stores throughout California Idaho, Washington and Oregon. I'm not sure what other states have them although I did try searching my old zip code in Indiana and couldn't find any close by. So if you leave so you would have to search the store locator on their website to see if there is one near you.
I have only been to Subzero once and this was just a few days ago. I really liked and for sure will be going again. If you are vegan or dairy free because of a milk allergy or for any other reason then you are aware that finding dairy free ice cream at ice cream shops can be a challenge. While TCBY and a few other chains do usually have one soy milk version it usually is just the plain version and doesn't taste as good. Subzero has a vegan option with either soy or almond milk as well as a lactose free but not vegan option. I added agave since the clerk recommended it. He said that the vegan ice cream is less sweeter than the cow milk based kind. I also added in raspberries, pineapple and mango flavoring. It was really delicious. The ice cream freezes from a complete liquid into ice cream in about 15 seconds. You can see the process in the picture above.
This diary free ice cream was really good. The taste was nice and creamy and it was quite a bit less sweeter than regular ice cream but I still really enjoyed it. I started eating it inside and it stayed frozen, however, once I did step outside it seemed to melt faster than normal ice cream. So if you are looking for a dairy free or vegan ice cream that tastes good, is reasonably healthy for you, and is different than the usual stuff you find at the grocery store, give Subzero a try. You won't be disappointed.
Did this help you? If so, I would greatly appreciate a share on Facebook, twitter, linkedin, or pinterest.
Chat with me