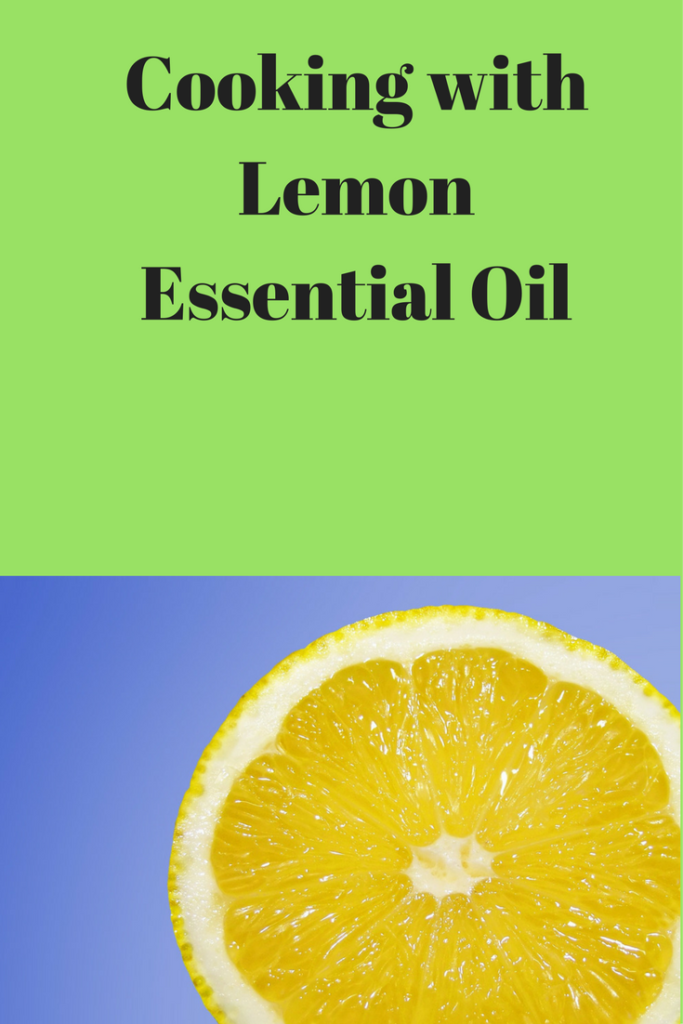 Have you ever cooked with lemon essential oil? I love cooking with lemon essential oil and ever since I found out I have a dairy allergy, I love it even more. It does a great job of adding flavor to vegetables, fruits and meat dishes since I can't use cheese or other dairy products. In addition lemon is great for detoxing and helping to cleanse your liver and other internal organs.
Here are some tips to help you cook effectively with lemon essential oil.
1. Make sure to only use a pure therapeutic grade of oil. The bottle must say on it that you can use it safely for internal purposes. This is not the case with every brand.
2. Make sure to only use 2-3 drops per recipe unless you are cooking for a large group of 5 or more people. A little goes a long way.
3. You can add a few drops to any kind of green smoothie and it will work just like lemon juice or freshly squeezed lemons.
4. It works great with chicken or fish and vegetables. I cook the chicken or fish and vegetables about 3/4 of the way first and then I add the lemon essential oil with the olive oil.
5. You can also add it to deserts such as vanilla ice cream if you are not dairy allergic and can eat it, or to gluten free cookie recipes or other sweets.
6. You can use 1 drop of lemon essential oil in any recipe that calls for 1 tablespoon of lemon juice.
7. You can mix it with olive oil, or vinegar or other sauces for a great salad dressing.
Have you cooked with lemon essential oil before? If so, comment and leave me your ideas.
Did this help you? If so, I would greatly appreciate a comment and a share on Facebook, twitter, linkedin, or pinterest.
Chat with me
Serious about wanting to work with me to help create better health and wealth in your life? Apply to join my home business team.