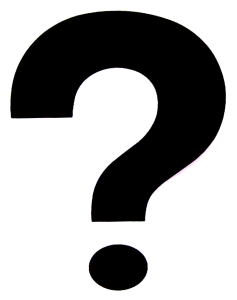 Hiring a health coach can be a big decision as it is an investment of your time and money. So you want to make sure that you make the best decision for your health and your future. So here are some questions to ask a potential health coach before hiring him or her.
1. What kind of knowledge and training do you have with my specific needs? This is important because not all health coaches have experience with the same areas of health. For example, my specialty is in allergies, asthma and autism, although I also know quite a bit about digestion, sleep and weight loss. However, I know very little about cancer, and hormone issues just to name a few.
2. How much will your coaching cost me over the long term? This should be given to you in a contract that you sign and return to your coach. If it is not, then you should ask your health coach about this.
3. What exactly can I expect to get from my health coaching with you? Your health coach should provide you with a summary of what your program will include.
4. What happens if I decide to stop in the middle of the program or if I am not satisfied with your services? This is important to know since things can come up and you may not want to continue. With me personally, I do not offer refunds and I only allow my clients to stop in the middle of a 6 month or 9-month program without contenting to pay if there is an emergency that comes up. Otherwise, you are required to continue.
5. How much time per week will I need to work on my goals and other suggestions that you give me? Face it. People are busy and so making sure that people know beforehand how much time they will need each week is important.
6. Are there any other costs associated with your health coaching programs? This is important because people need to budget. For example, if you are going to recommend that people buy supplements, probiotics or get a gym membership you need to tell people up front what additional costs they can expect.
7. Do you also sell or recommend products? This is important because people will want to know what you use and recommend since not everyone will agree.
Want to consider hiring me as a health coach? Schedule your free health consultation today.
Did this help you? If so, I would greatly appreciate a comment and a share on Facebook, twitter, linkedin, or pinterest.
Chat with me
Serious about wanting to work with me to help create better health and wealth in your life? Apply to join my home business team.