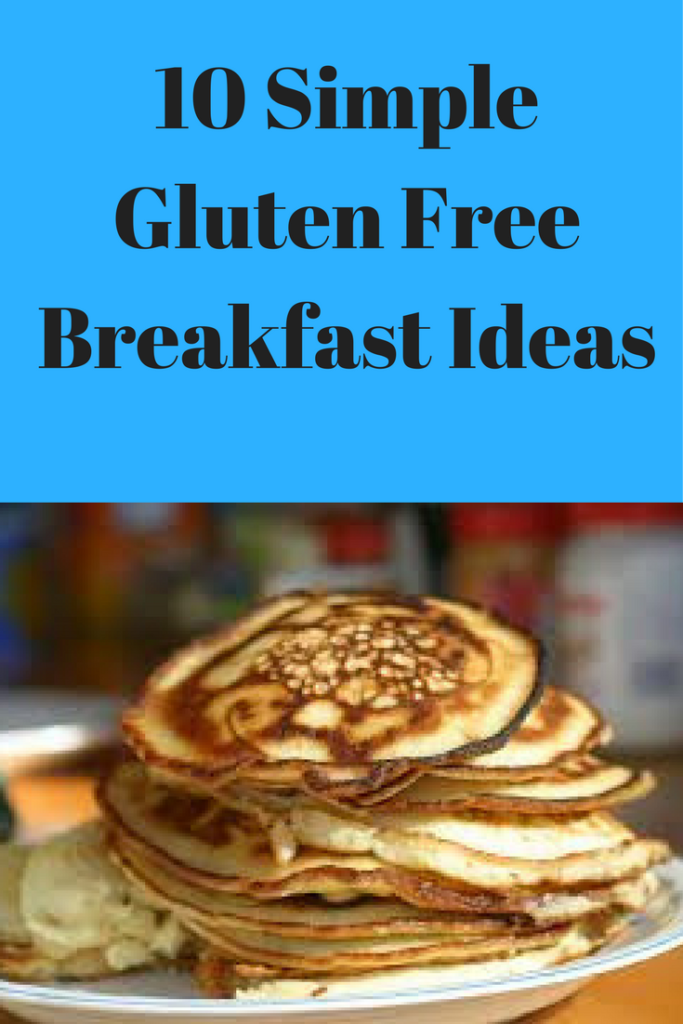 Does the idea of cooking a gluten free breakfast make you break out in a sweat? For many people it can when you first get starting cooking gluten free for breakfast. While it's true that many traditional breakfasts have gluten in them, there are actually lots of simple gluten free breakfast ideas that you can make once you actually know what you are doing and get used to the idea of cooking gluten free. Here are ten of my favorites:
1. Eggs with broccoli. Egg omelets are one of the best, most simpler and quickest gluten free breakfasts. There are a lot of combinations that you can make but eggs and broccoli are one of my favorites.
2. Eggs with spinach. This is another favorite and spinach usually cooks quicker and so it can be faster to make an egg omelet with spinach.
3. Eggs with onions, peppers and mushrooms. This is another combination I really like and it provides variety when cooking omelets.
4. Chia seeds and coconut milk with stevia. This is another unique breakfast which can be really fast. However, it does help if you soak the chia seeds overnight. For more recipes with chia seeds, read my post at: Chia Seeds Recipes.
5. Gluten free oats with honey, cinnamon and coconut milk- This is another great combination. If you want you can also add a handful of nuts such as walnuts and or raisins to your cereal.
5. Green Smoothies. There are endless options for a gluten free breakfast that is simple but also really healthy and can help you to eat more vegetables. You can find more recipes for green smoothies by reading my post Green Smoothies with Essential Oils
6. Fruit Smoothies. This is another variation of green smoothies only with only fruit instead of both fruit and greens.
7. Flax seeds and coconut milk with stevia. This is another version similar to the chia seed puddings only you use flax seeds instead.
8. Gluten free bread with peanut or almond bread and banana. This is another quick and simple breakfast. You can also consider combining this recipe with a chia seed or flax seed pudding.
10. Rice, honey, cinnamon and coconut milk- You probably ate rice cereal as a baby so why not eat it now. Use the right combination and it can actually be really good.
What other gluten free breakfast ideas do you have? Share them below in the comments.
Did this help you? If so, I would greatly appreciate a share on Facebook, twitter, linkedin, or pinterest.
Chat with me