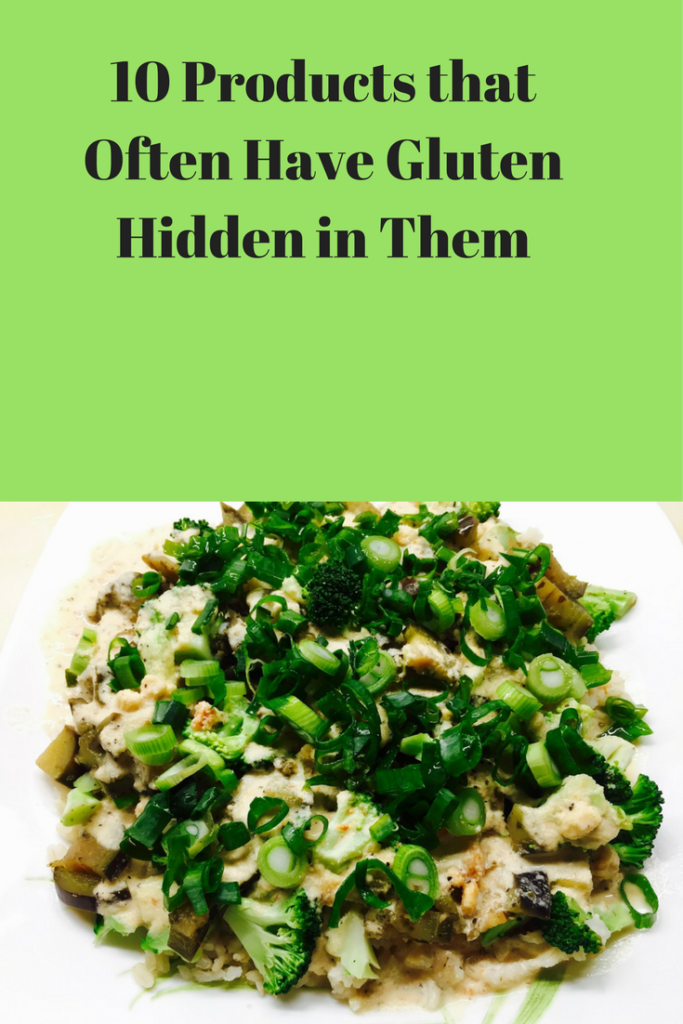 Gluten is hidden in a lot of products and if you have either celiac disease or a severe gluten allergy, then you need to be aware of places where you may get gluten without being aware of it.
1. Envelopes and postage stamps- yes the glue that is in these has gltuen. I know it's weird but it's true. So don't lick them if you have a severe gluten allergy.
2. Salad dressings
3. Chocolate- yes really? It's not in a lot of chocolates but it is possible for it to be there.
4. Soups- especially canned creamed soups.
5. Supplements and vitamins- while many of these are gluten free, not all of them are.
6. Lotions- yes gluten is added to many of these.
7. Makeup
8. Shampoo and or Conditioner.
9. Spices- yes really.
10. Weight Loss shakes- why I have no idea but I've seen a lot of them with gluten in them.
Where else have you found gluten hidden?
If you're curious to know my personal strategies that have already helped thousands of people improve their health and live a gluten free lifestyle easily and at a lower cost, click here to learn more.
Did this help you? If so, I would greatly appreciate a share on Facebook, twitter, linkedin, or pinterest.
Chat with me