Believe it or not Christmas Holiday drinks can be full of gluten and or dairy if you buy them at the store or eat them at a restaurant. However, making your own delicious healthy gluten free and dairy free Christmas Holiday drinks can actually be quite easy. Here are 10 recipes.
1. Gluten Free and Dairy Free Eggnog with coconut milk This is easier than you think to make and is quite delicious. You can also buy it at the store. One brand that I have seen is the So-Delicious brand of dairy free ice creams. They make a dairy free eggnog too.
2. Eggnog with Almond Milk- You can try the recipe above in number 1 but with almond milk.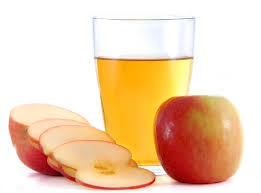 2. Apple Cider While apple cider usually doesn't have gluten or dairy in it, it does often have more sugar than necessary.
3. Cranberry Smoothie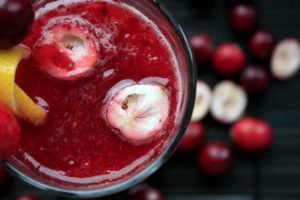 Put Coconut or almond milk, vanilla trim shake or other vanilla protein shake, cranberries, chia seeds, and stevia and blend in a blendtec or other high speed blender.
4. Pumpkin Smoothie
Put Coconut or almond milk, vanilla trim shake or other vanilla protein shake, canned pumpkin, banana in a blendtec or other high speed blender and blend.
5. Pumpkin Spice Tea. You can buy it above from Amazon or you could add clove, cinnamon, and or pumpkin spice to another kind of tea.
6. Raw Cocoa- Hot Chocolate- blend- warm coconut or almond milk with raw cocoa powder and stevia. Use about 1-2 tablespoons of raw cocoa per 8 0z. of coconut, almond or rice milk and 2-3 drops of stevia. If you want to stick with the chocolate flavor, then use chocolate stevia.
7. Chocolate Peanut Butter and Cinnamon Smoothie- chocolate trim shake, coconut or almond milk, peanut butter, cinnamon or 1-2 drops of cinnamon essential oil.
9. Apple Cinnamon Water- boil an apple in water- then drain the water and add cinnamon and honey.
10. Pumpkin flavored kambucha. I haven't tried this one yet, but it sounds delicious.
Which one of these Christmas Holiday drinks is your favorite? Let me know in the comments.
Did this help you? If so, I would greatly appreciate a comment and a share on Facebook, twitter, linkedin, or pinterest.
Chat with me
Serious about wanting to work with me to help create better health and wealth in your life? Apply to join my home business team.