What are my top 5 essential oils? Well this is a tricky question and one that is hard to answer. I actually would love to have 50 top essential oils if I could since I love them all and for different reasons. However, if I had to choose just 5, I would choose these 5 below.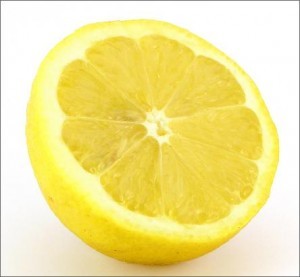 1. Lemon
Lemon is a great all purpose essential oil for cleaning and cleansing your body but also your house. You can even remove permanent ink stains from your walls with lemon essential oil. You can drink a glass of water with 1-2 drops of lemon to help detoxify and cleanse your body. Lemon is also provides a nice fresh and clean aroma when diffused.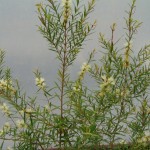 2. Melaleuca(also known as tea tree)
Melaleuca is great for helping with any kind of skin issue. It can also help to boost your immune system and to promote quick healing when you aren't feeling well. It also works well for relief of occasional discomfort in the throat.
Did you go hiking or camping and come home with some redness on the skin or another skin problem you wish you didn't have? Then melaleuca can help. Melaleuca is also great for brushing your teeth and helping to promote good oral health.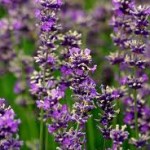 3. Lavender
While I love all essential oils as mentioned above, if I had to chose one of my top essential oils, lavender would be the one. Many people refer to lavender as the queen of essential oils because you can do almost anything with it. However, some of the best uses include: relief from too much sun, relief from bee stings and bug bites, relief from seasonal threats that have a tendency to bother us in the Spring and Fall, as well as helping to promote a feeling of relaxation and calmness. Lavender is also great for helping to fall asleep and to continue to have a more restful sleep.


4. Peppermint
Peppermint is probably the most well known of all of the essential oils. Even people who have never really used them often recognize peppermint. Have you have had a tummy ache and made yourself a glass of peppermint tea to help relieve it? Peppermint essential oil can do the same thing although it is a lot more powerful. It can also be used to help promote clear breathing and clear out the sinuses when they get a little stuffed up. I also really love the smell and you can diffuse it with lavender or lemon or another citrus essential oil for a nice uplifting aroma. It is also cooling and can help soothe sore and tired muscles.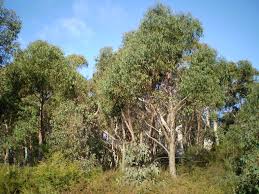 5. Eucalyptus
This is another great one for helping to promote clear and easy breathing as well as helping to clear your sinuses. Got a stuffy nose? You can help clear it out by putting 2-3 drops of eucalyptus in a bowl of hot water and then inhaling the vapors. Eucalyptus is also used commercially in a lot of cough drops and gum. This is one of the top essential oils that you cannot use internally. It is only for external use. I also like to diffuse eucalyptus and peppermint together.
Did this help you? If so, I would greatly appreciate a share on Facebook, twitter, linkedin, or pinterest.
Chat with me