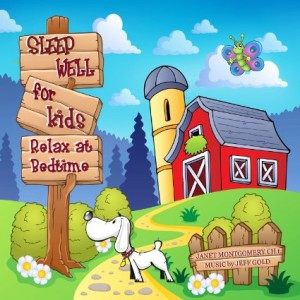 Do you struggle to get your kids to go to sleep? If you are like any parent, you probably have this challenge at least some of the time. However, if your child has autism, allergies, ADD, ADHD, sensory issues or other physical needs or challenges, then you probably have a hard time with sleep than with many other children.
What if you could get your child to sleep easier by just playing some music that is designed specifically to help children with special needs to fall asleep? With Sleep Well for Kids – Relax at Bedtime
and Sleep Well for Kids: Under the Sea
this can be much easier. You can order these in both CD format or MP3 for an iPod, iPad, or other iTunes compatible device. The Under the Sea Music is longer at almost an hour, whereas the Relax at Bedtime is just over 30 minutes. This music is so relaxing that I almost fell asleep while writing this at 11 a.m. and I wasn't tired when I started.
Here are a couple of things that I really like about this music and that is unique from other go to bed type of music:
1. It is a combination of music and words rather than just music.
2. The words tell a story that is specifically programmed using the concepts of hypnosis to help induce sleep, relaxation and meditation.
3. The Under the Sea music has nice calming music and sounds from the beach along with the words.
4. There is a lot of visualization with colors and other soothing images.
5. The words invite you to participate with deep breathing exercises and other exercises to help you relax and fall asleep.
Learn more about the author and musician at Jeff Gold
Did this help you? If so, I would greatly appreciate a share on Facebook, twitter, linkedin, or pinterest.
Chat with me