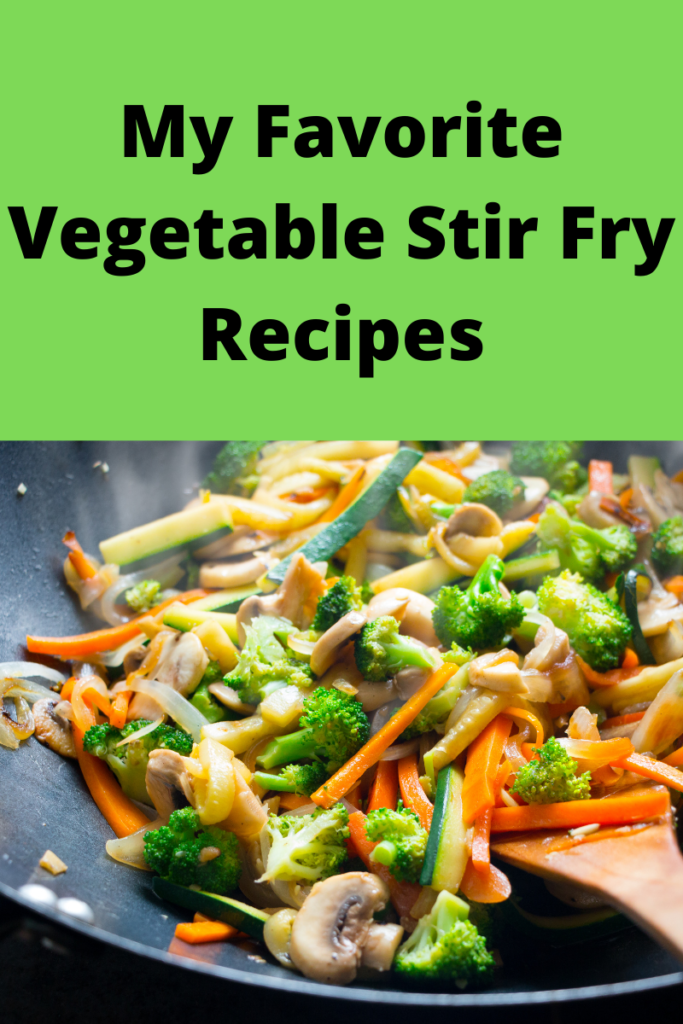 Anyone who knows me well knows that I love to eat vegetable stir fry recipes. I've experimented a lot with various vegetable (and chicken) combinations and thought I would share my favorites with you.
A few of the basics:
Sometimes I just cook the vegetables and eat them. Other times I add in some chicken, shrimp or salmon. I always use olive oil or avocado oil to cook them in and I like to use coconut animos as an alternative to soy sauce.
Also I've found that most vegetable combinations taste good. It's pretty rare that I've made a vegetable stir fry I didn't like. However, these are my favorite combinations.
The main vegetables I like to keep on hand for creating my favorite vegetable stir fry recipes include:
yellow onions, red onions, green peppers, red peppers, mushrooms, frozen green peas, pea pods, broccoli, red potatoes, spinach, zucchini, yellow squash, carrots, celery, cauliflower and cabbage. (I sometimes also like to use kale, chard and beet greens but I eat these more often cooked alone with some chicken or fish and red potatoes or quinoa.)
Chicken, broccoli, mushrooms and red onions- This combination is a great one when you want something more filling and also is great with some red potatoes or brown rice if you aren't grain free.
2. Pea pods, carrots, onions and chicken- Another great one that is quite filling on it's own or you can also add in some quinoa or brown rice.
3. Spinach, mushrooms, red onions, pea pods. This is one of my favorite totally vegan ones that doesn't need any meat.
4. Onion, celery, carrot and mushroom. Another good vegan combo, this one is also really good with some chicken and or shrimp.
5. Chicken, zucchini, yellow squash, red onions and red peppers.
What is your favorite vegetable stir fry recipe? Share it with in the comments below.
Did this help you? If so, I would greatly appreciate a share on Facebook, twitter, linkedin, or pinterest.
Chat with me