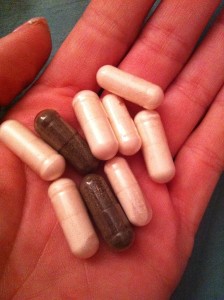 Choosing a probiotic for your child can be challenging. Many probiotics are creating with adults in mind rather than children. If your child does not have a dairy allergy then you can try milk based kiefer. If however, your child does have a diary allergy like many children do, then you can try growing water kiefer grains, or you can try giving your child a smaller amount of a probiotic created for adults. Another option is to ask around at whole foods or to ask a chiropractor or a naturopathic doctor for recommendations for probiotics for children.
Watch this video that does a great job of explaining the benefits of probiotics for children as well as other information on probiotics for children.
Did this help you? If so, I would greatly appreciate a comment and a share on Facebook, twitter, linkedin, or pinterest.
Chat with me
Serious about wanting to work with me to help create better health and wealth in your life? Apply to join my home business team.