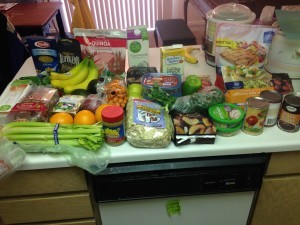 Do you have a food sensitivity?
Many people do and yet they often don't realize it. So how do you figure out if your health issue is connected to a food sensitivity? Here are 5 less known clues and health concerns that are often but not always connected to a food sensitivity.
1. Headaches and Migraines- Yes what you eat can impact these and many people realize it because they immediately connect eating certain foods with headaches and migraines. However, sometimes you may get them a lot or all of sudden start getting them and not realize that you may have a food sensitivity and fail to make the connection.
2. Insomnia or trouble sleeping- Many people don't realize that this is a big warning sign for a food sensitivity or even a food allergy. For example, I cannot sleep at night if I eat blueberries.
3. Constant fatigue. Are you tired a lot? If so, you probably have one or several food sensitivities that are causing this. Yes, there are other reasons you may be tired but the food you are eating has a big impact on your energy level.
4. Constant "seasonal" allergies. This is not normal and if you feel like you need to take a drug or other home allergy remedy all the time, rather than just during peak allergy season, then you probably have at least a few food sensitivities.
5. Sinus pain, or constant sore throats or sinus infections. Yes, you can get these periodically without a food sensitivity, but if you get them a lot then you probably need to look at what you are eating.
Need help figuring out what they are, or how to create a meal plan once you know that you have them?
Did this help you? If so, I would greatly appreciate a share on Facebook, twitter, linkedin, or pinterest.
Chat with me