Fall and Winter brings with them the desire for certain smells and of course food. Here are 5 of my favorite fall and winter allergy free recipes.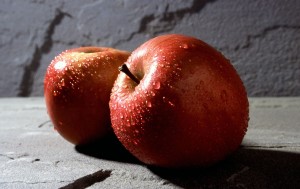 1. Apple Cider- The store bought kind has chemicals and other things in it so it's better to buy some apple juice or even juice your own apples and then add your own spices. You can also mix in some liquid stevia or raw honey.
2. Hot Chocolate- again the store bought kind sometimes has gluten or dairy or other things added so it's better to buy some raw coca and make your own.
3. Turkey- with Thanksgiving just around the corner, who can resist? I love both turkey burgers and roasted turkey. Its especially good with roasted vegetables and potatoes.
4. Roasted corn on the cob. Yum.
5. Anything with pumpkin. Here are some great recipes I found but haven't yet tried.
What other allergy free fall and winter foods do you enjoy eating?
Did this help you? If so, I would greatly appreciate a comment and a share on Facebook, twitter, linkedin, or pinterest.
Chat with me
Serious about wanting to work with me to help create better health and wealth in your life? Apply to join my home business team.