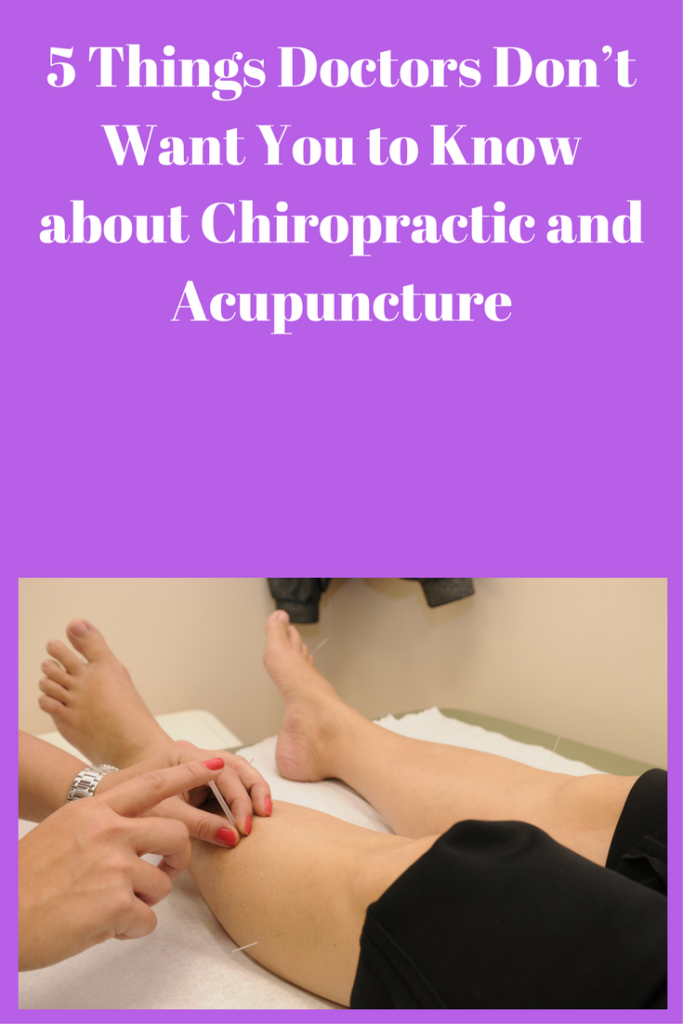 Chiropractic and acupuncture can be great for your overall health and they can help with a wide variety of health conditions that cannot easily be cured with traditional medicine. They can also help your body to heal faster and can help with chronic pain. However, many western medicine doctors are skeptical of them and in some cases may even be very much against their patients recieving chiropractic and or acupuncture treatments.
1. Chiropractic and acupuncture can reduce and in some cases eliminate your need for drugs. This is especially true if you are using drugs for asthma, allergies or pain since these are three of the top conditions that chiropractic and acupuncture can help with.
2. There are many conditions that they can't really treat that acupuncture and chiropractic can. Examples include: food allergies, PMS and cramping, low back pain, stomach pains, and quiting smoking and other addictions.
3. These treatments are proven to work and to be safe for most people. You do however, have to be careful with chiropractic if you have had back surgery, you have osteoporosis, or you have a risk for strokes.
4. Chiropractic and acupuncture can cost less over the long term. In the short-term they may cost more depending upon your insurance but over the course of your lifetime, they can save you a lot of money by preventing additional health conditions, avoiding drugs and more.
5. If you use chiropractic and acupuncture regularly, then you won't need their doctor services as often.