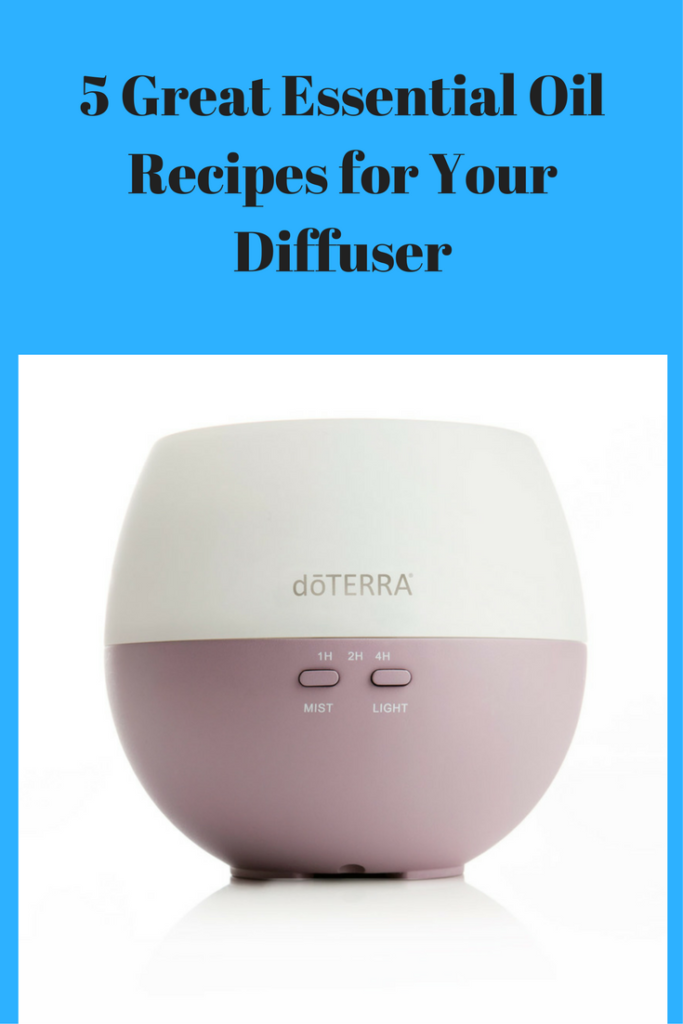 Do you use a diffuser to diffuse your essential oils? If not, you really should. While there are other ways to diffuse essential oils, using a diffuser can really help you spread the oils throughout a larger area and help cleanse and purify the air. That said, what oils do you put in a diffuser? While you can put in any oils you want, here are 5 great essential oil recipes for your diffuser that I really love.
1. Wild Orange and Peppermint- This is just a plain great essential oil blend period. I love to use it on me as well and it works great for improving your energy and helping with focus and concentration.
2. Frankincense and peppermint- This is another great blend for helping with your memory and to help reduce inflammation.
3. Lavender and peppermint. These work great together for helping with concentration and focus as well as helping to reduce seadonal threats and helping with sleep.
4. Lemon and Lime- Many times people use these separately but combining them together, makes for a great smell and cleansing blend.
5. Peppermint and Lavender- This is another great blend for focus but it can also help with head tension.
Do you have a favorite essential oil blend for your diffuser? Share it below in the comments.