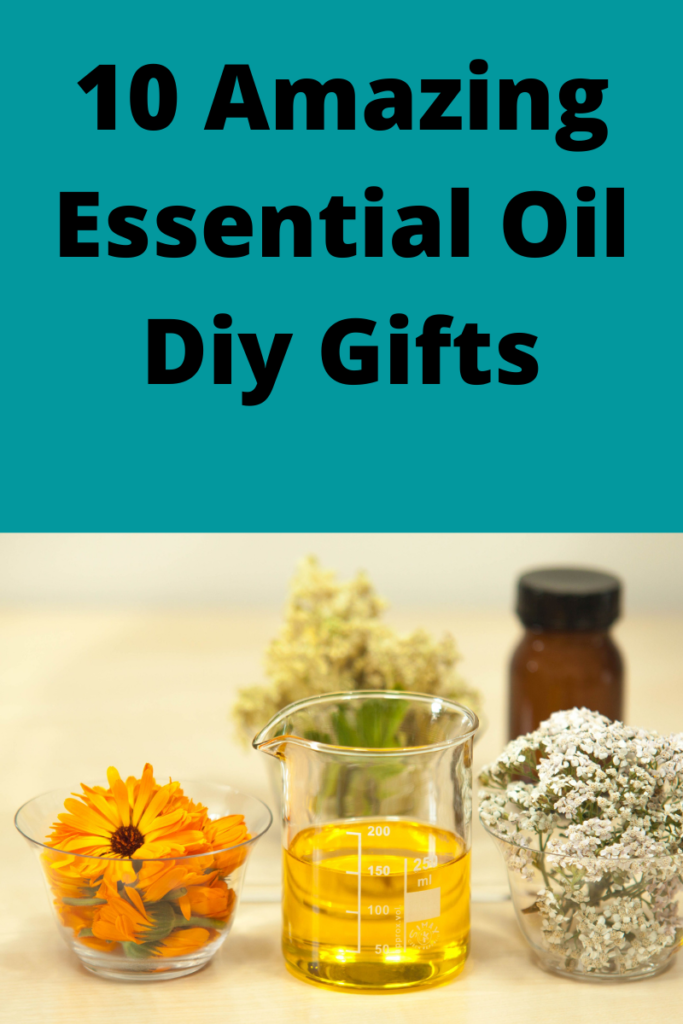 Have you ever considered making some essential oil diy gifts to give to your friends, family, neighbors and others? If not, or even if you have keep reading and I'll share with you ten of my favorite essential oil diy gifts to give at any time of the year. Some of these diy gifts are better at Christmas, or in the winter, and some are better in the summer but all are amazing and gifts that anyone will love.
Epsom Salts with essential oils blended in. Take a glass jar and fill it with epsom salts then stir in 10-20 drops of your favorite essential oil. Personally I've found lavender and eucalyptus to be the best ones as these are two of the best for taking a bath.
Hot cocoa mix with a small container- I like to use a sample size one full of either peppermint or wild orange essential oil. Hot cocoa with peppermint and or orange is delicious. Just make sure that whatever kind of peppermint or orange essential oil you use is the kind that can be used internally.
Essential Oil inhaler with a recipe designed to help with a specific health challenge. Common ones include clearing sinuses, helping with emotional wellness or getting better sleep.
An Essential oils roller ball with blend inside. You can make a lot of these for a variety of uses such as a custom perfume, helping with reducing congestion in the sinuses, helping with sleep, helping to boost motivation or mood and many more. You make these by combining a carrier oil such as coconut or almond oil in a roller ball with 10-20 different drops of various essential oils.
A spray bottle with water and essential oils. You can make a variety of these but the most common would be something like a bottle with water and 20-30 drops of lavender and the receiver can use to spray on their bed and pillows before bed.
A clay necklace with a bottle or essential oil that can be used by the receiver to wear throughout the day. You can either make your own clay necklace or buy one and then the wearer puts 3-5 drops of essential oil on the clay necklace and wears it to help with mood, or as a perfume.
Homemade essential oil infused chapstick. No one ever has enough chapsticks especially in the winter.
Home made essential oil diffuser- There are a variety of ways to make these. A DIY reed essential oil diffuser is one option, you can also make them out of clay or beeds.
Plain body lotion with a bottle of essential oil. This one can be a DIY or you can just buy a bottle of plain lotion if you don't want to make your own. Here is a recipe to make your own if you want to.
Hand Sanitizer– these are obviously very practical these days and actually quite easy to make. The key is to make sure to add in enough alcohol. You can also use aloe vera gel and or witch hazel to make it smell and feel better.