Have you done your spring cleaning yet? If not, did you know you can do your spring cleaning with essential oils. In fact, not only can you do it this way but it is easier, more fun and your house will smell amazing when you clean with essential oils instead of chemicals. Plus cleaning with essential oils is healthier for you. Here are 7 steps to spring cleaning with essential oils. You can do 1 step each day for 7 days, or you can do them all in 1 day.
The first day or step is to create your own all purpose spray. For this you need a spray bottle, water and your choice of lemon, on guard and or melaleuca essential oils.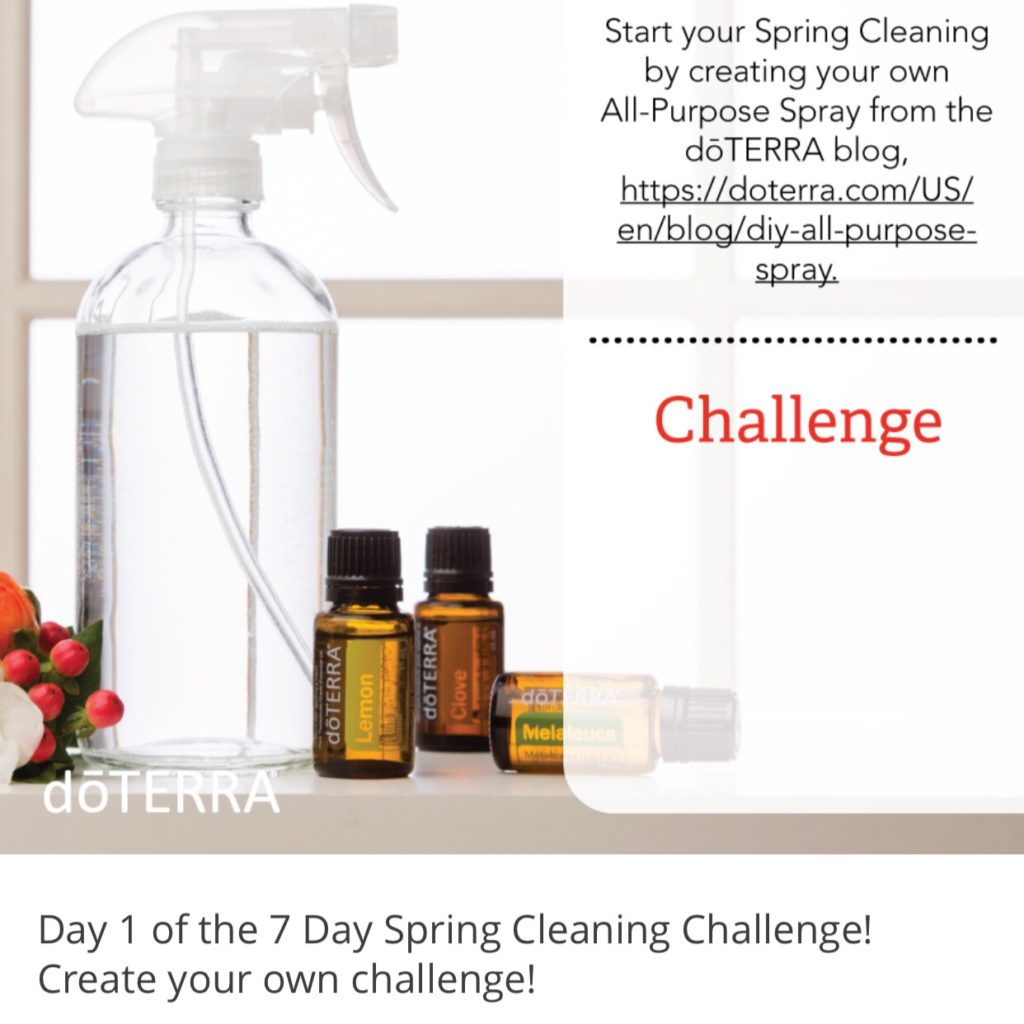 Day 2 or Step 2 is to use Citrus Bliss and create your own challenge. I like to use this blend in a diffuser to make my house smell amazing. It also has a nice uplifting and invigorating smell.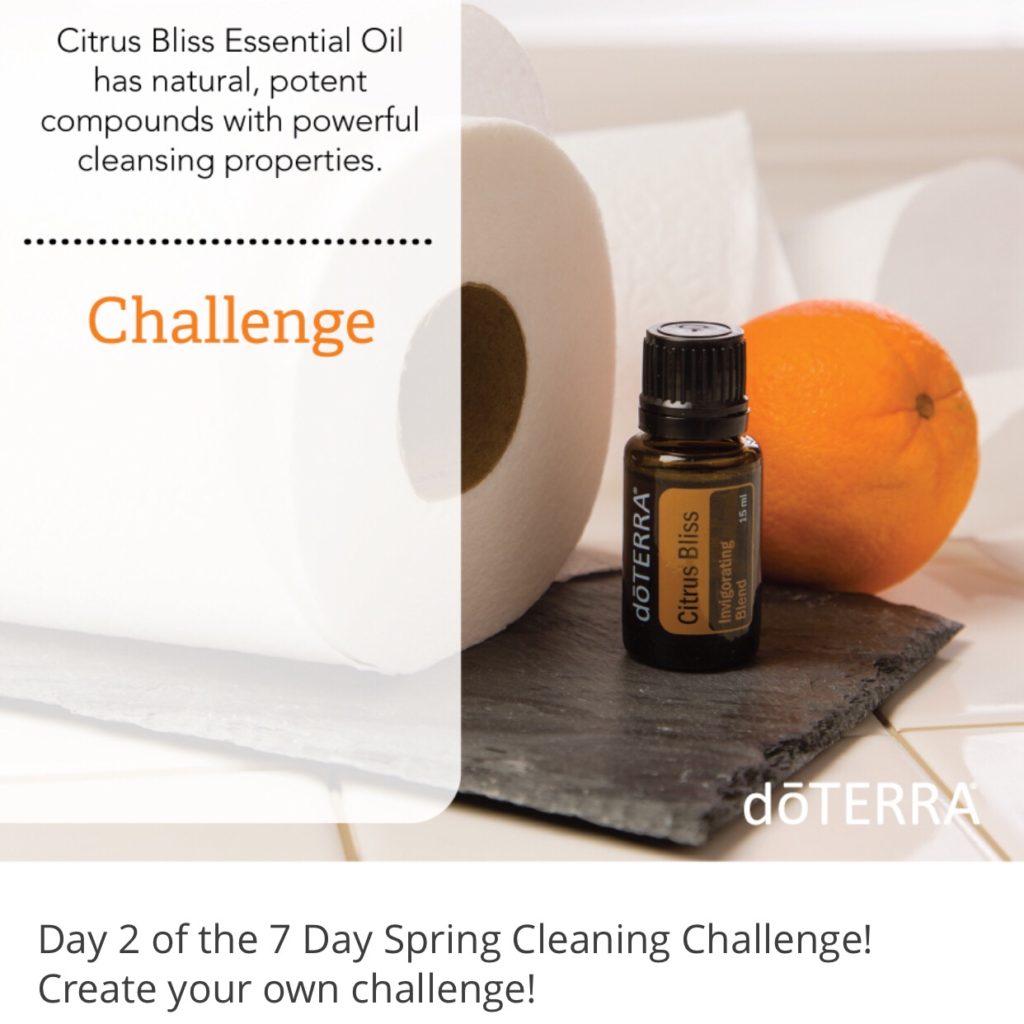 Day 3 or step 3 is to use On Guard cleaning products. These can be used to clean anything and everything, although my favorite ways to use these essential oils for cleaning, is to clean the counter tops, sinks and bathtubs and showers.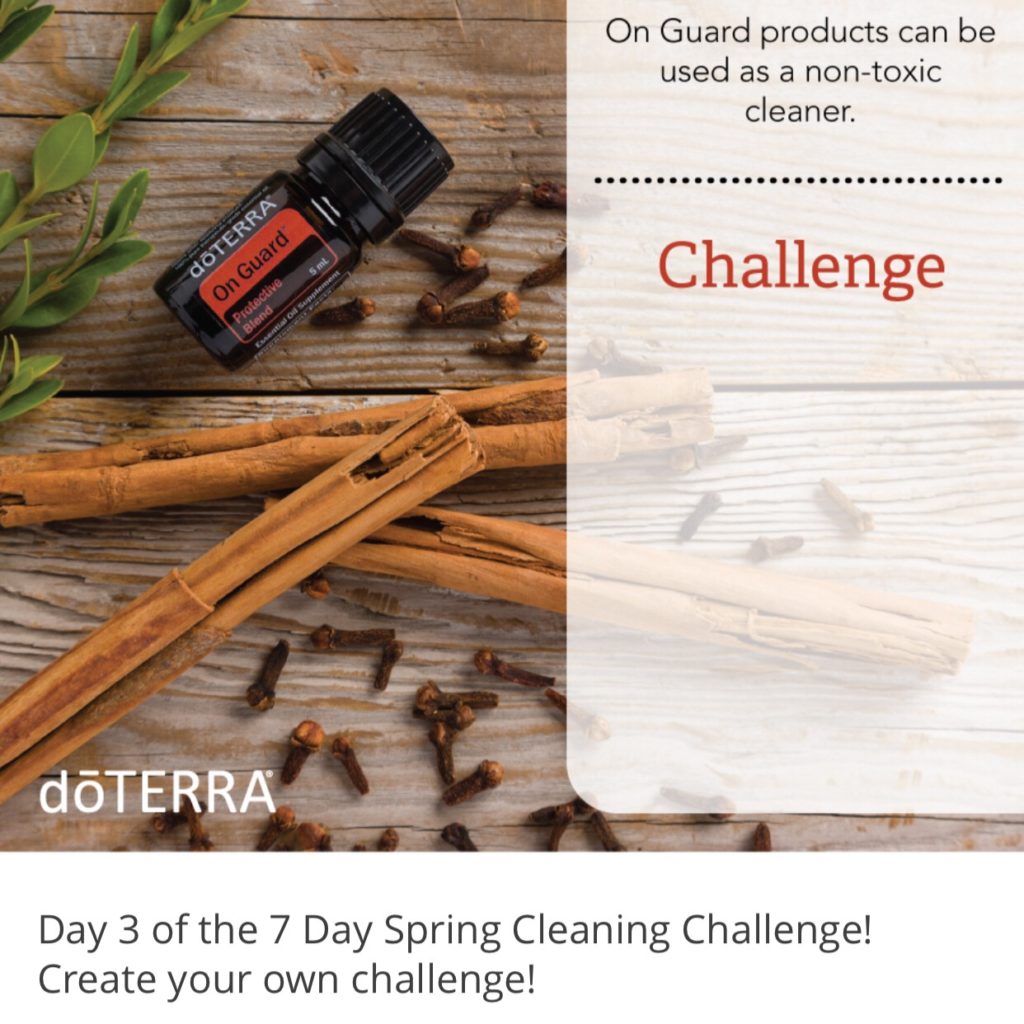 Day 4 or step 4 for cleaning with essential oils is to use arborvitae essential oil to polish your wood.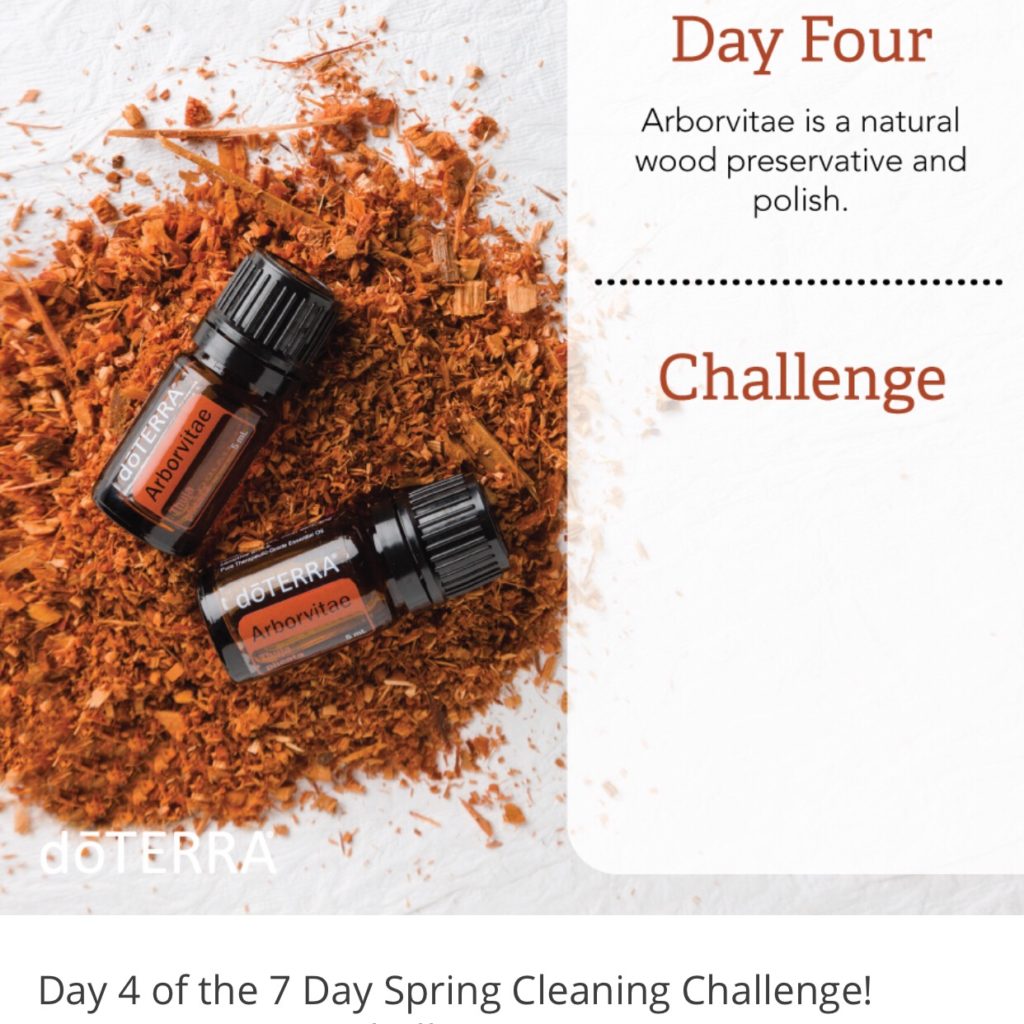 Day 5 or step 5 is to use lemon essential oil with your cleaning. Got ink stains or spots anywhere? Lemon essential oil is perfect for removing them.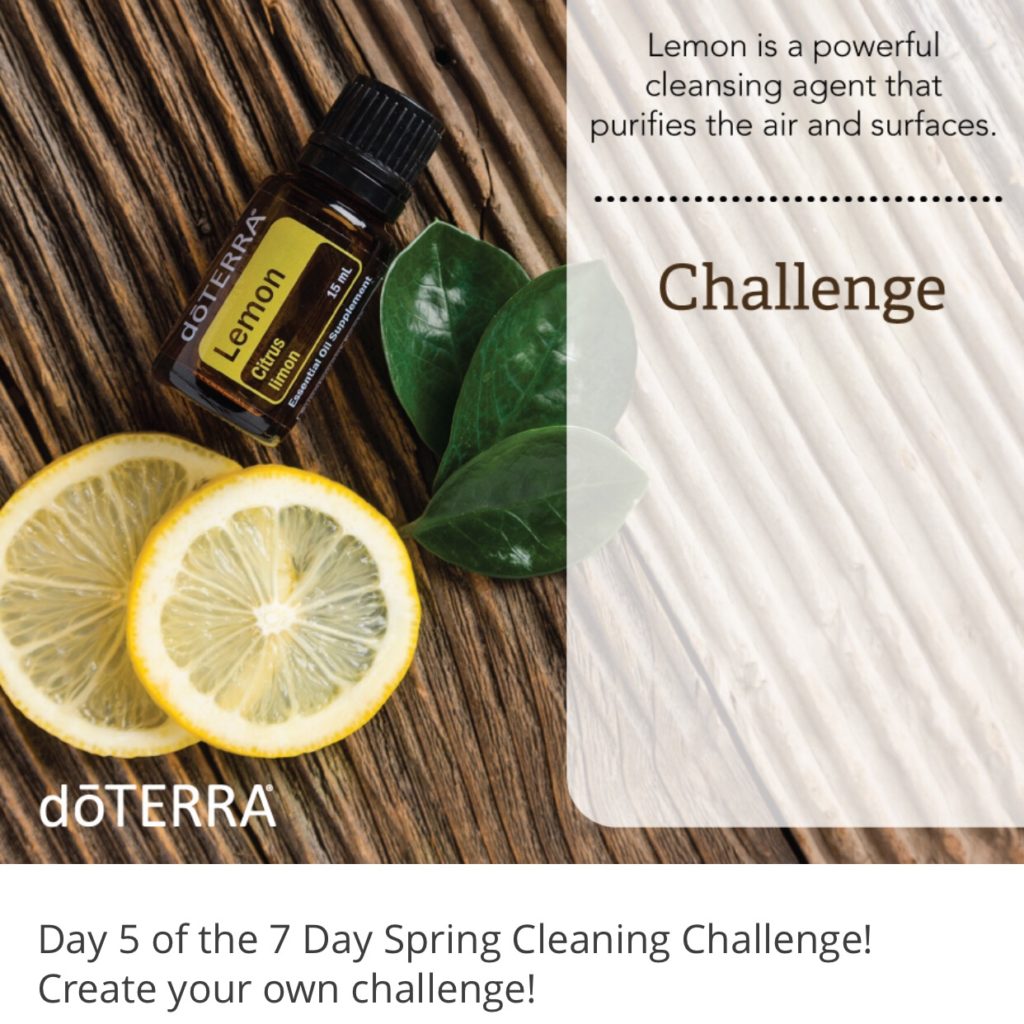 Day 6 or step 6 is to use your favorite citrus oils to create a glass cleaner and then clean all of the windows and glass surfaces in your house.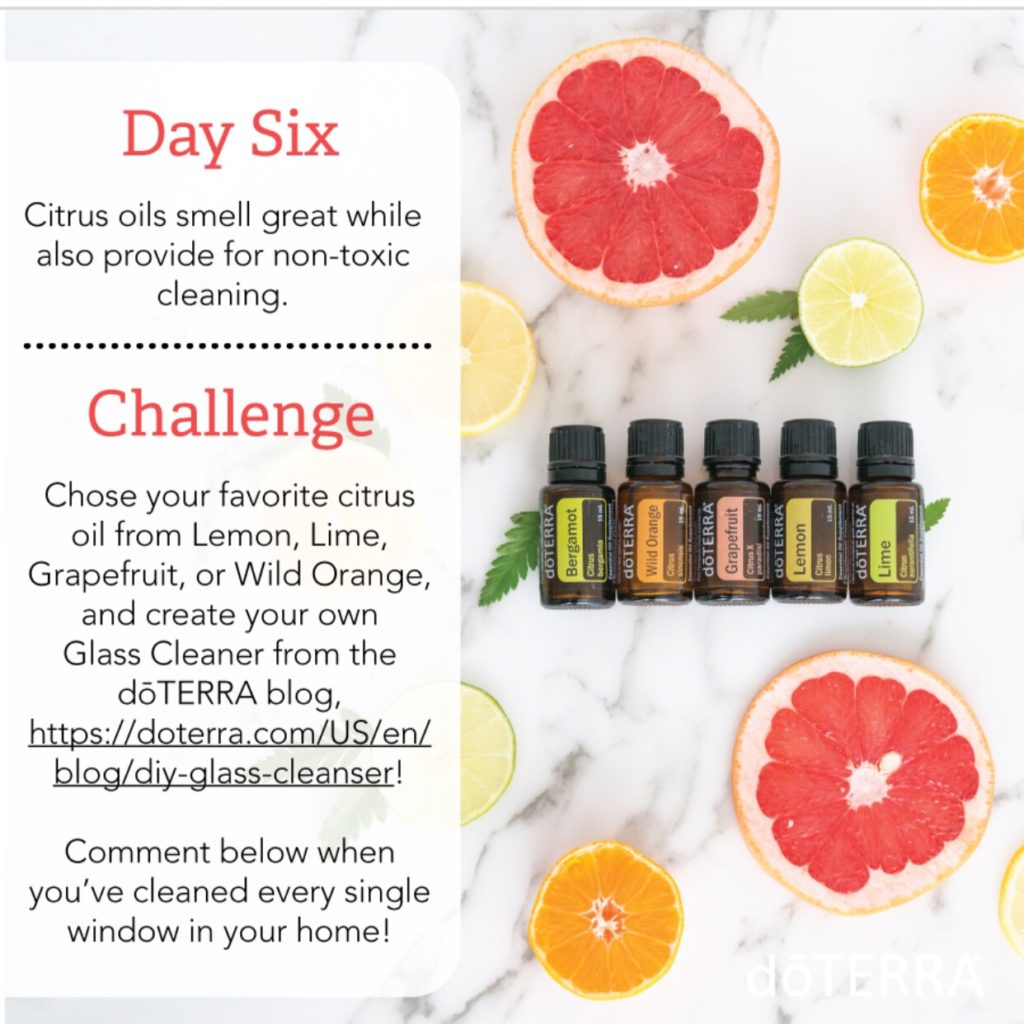 Day 7 or step 7 is to diffuse purify essential oil blend and relax and enjoy your nice and clean house.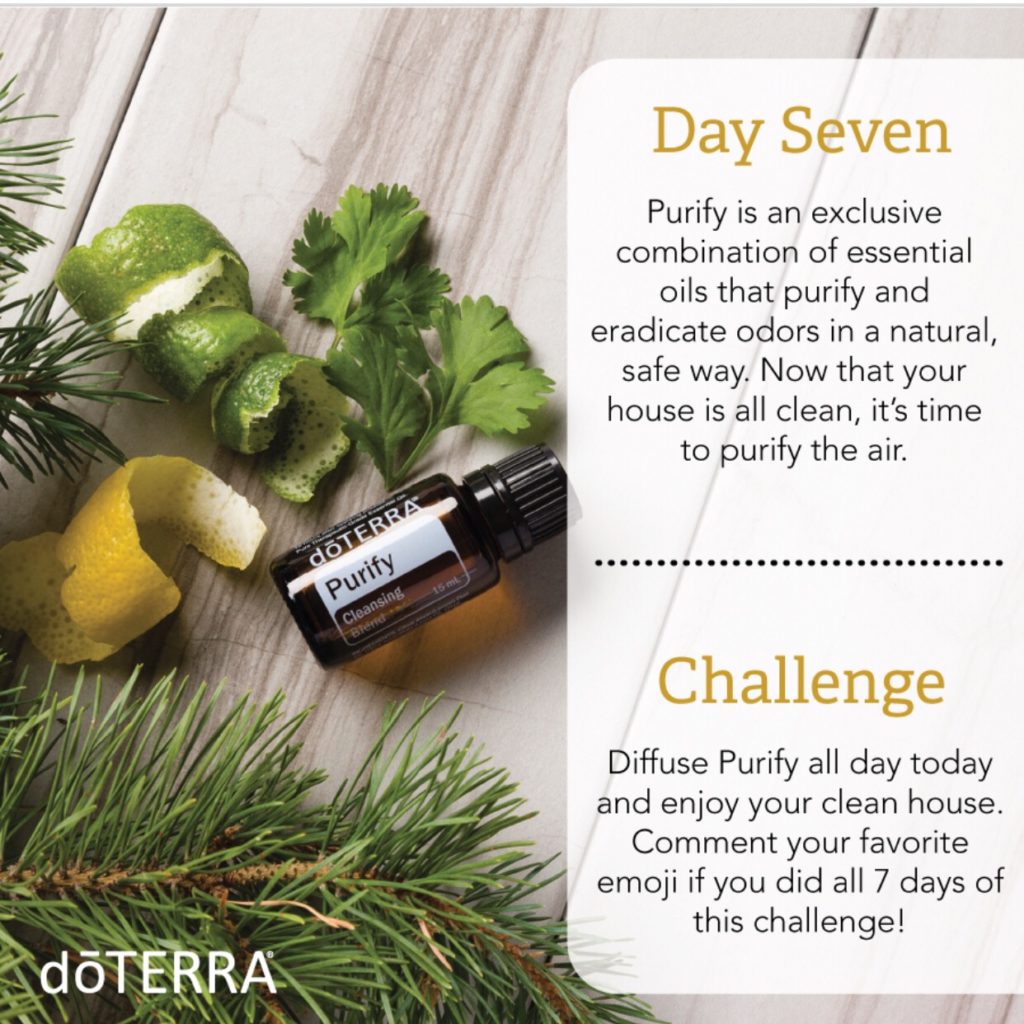 What questions do you have about cleaning with essential oils? Post below and I'll answer them. Need to buy essential oils to clean? Order yours here.