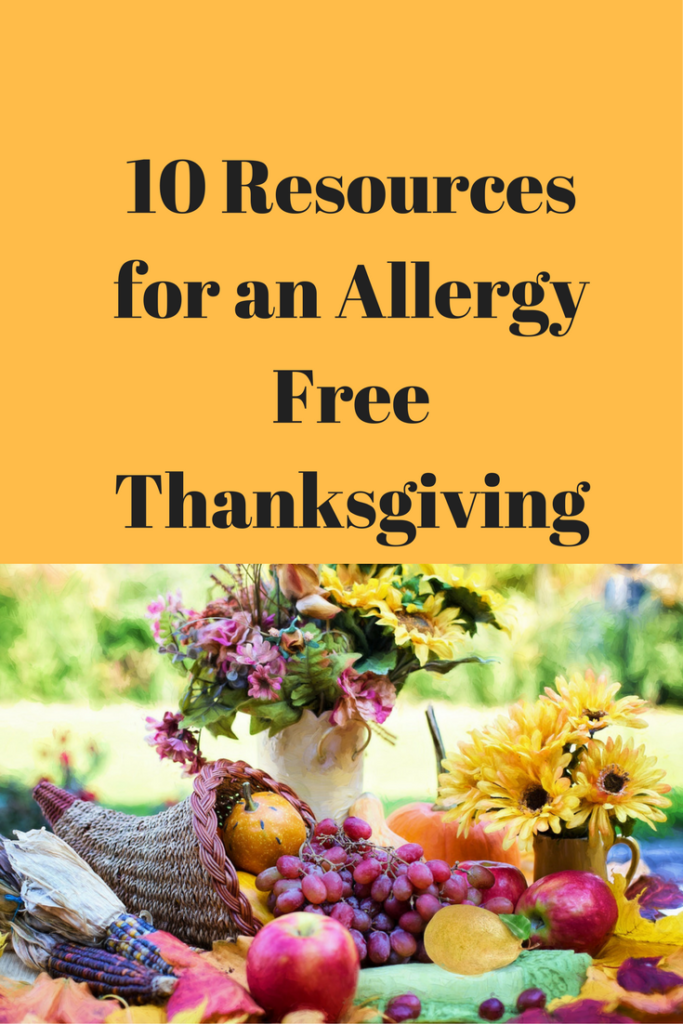 Having an allergy free Thanksgiving can be a challenge, especially if you are eating dinner with a group of people who do not share your same allergies. Here are ten resources I found that can help:
1. Gluten Free Lady– This is a gluten free website with recipes created by my friend and former business partner Sue Seward.
2. Cooking with Quinoa– This is a site that has amazing recipes on how to cook everything you can think of and then some with quinoa, including many deserts and pasteries.
3. Spaghetti Squash recipe– learn how to make a great spaghetti dish with squash.
4. Gluten free brownies by Betty Crocker– Make gluten free brownies easily.
5. Gluten free and vegan stuffing. Learn how to make a gluten free and vegan stuffing.
6. Fruit Juicer Recipes– make some great fruit juices and avoid allergies common in other drinks as well as too much sugar.
7. 22 Easy Vegetable Sides– These vegetable sides are made of mostly just vegetables.
8. Easy Eats Gluten Free and more.
More great gluten free and vegan recipes for Thanksgiving and beyond.
9. A great tomato soup recipe.

10. Healthy Living with Joline– Raw food coach- eat raw and you will never worry about food allergies.