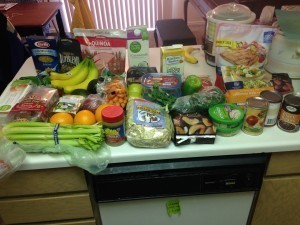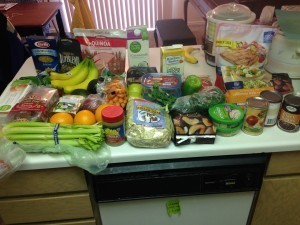 Are you still trying to figure out which food or foods are bothering you or your child? It can be a challenge and for some people it is easier than others.
The challenge is that while there are some tests that can help such as the ALCAT test, they are not perfect. However, doing an elimination diet can be a challenge as well since you have to eliminate foods that you think are causing the problem and then add them back in one at a time until you figure out which foods are a problem. The problem with the elimination diet is that if you are having a lot of problems or you are having issues with a food that isn't part of the top 8 common allergens or with multiple foods then you may not able to able figure it out or it may take forever trying.
I wrote about my experience with the ALCAT test at this post here: My experience with the ALCAT test. Personally I found it to be quite effective and one of the things that I discovered is that blueberries cause insomnia for me. Quite frankly I don't know how I would have figured this out otherwise since blueberries are not a food I would have ever included on my elimination diet list. That said, there are some of the pros and cons of the ALCAT test vs an Elimination diet.
ALCAT Test
Pros:
Is the fastest method. You get a blood test and have results within about 10 days.
The results come with lists that tell you how severe each food sensitivity is and how long you should avoid it for
They also give you a recommended shopping list and some detailed instructions which can be quite helpful.
Cons
You must be at least 5 years old to get the test done. They don't do infants or really young children
It usually gives you a huge list of foods and it can be overwhelming and from my experience it really isn't necessary to always give up all of them for the time frame they recommend but if your health issues are severe it may be worth a try.
The results aren't always 100% accurate and they can change every 6 months making it hard to keep up with
It's expensive. Depending upon your insurance and where you get the test done, it can cost up to $700
Elimination Diet
Pros:
Less expensive, in fact unless you hire a health coach like me, it's free.
Can be done with anyone of any age, including babies.
Can be easier to implement

Cons:

It can be a hassle especially if you have lots of foods that are bothering you
It can be difficult to implement
It can take a long time to remove, and then add in other foods and remove others