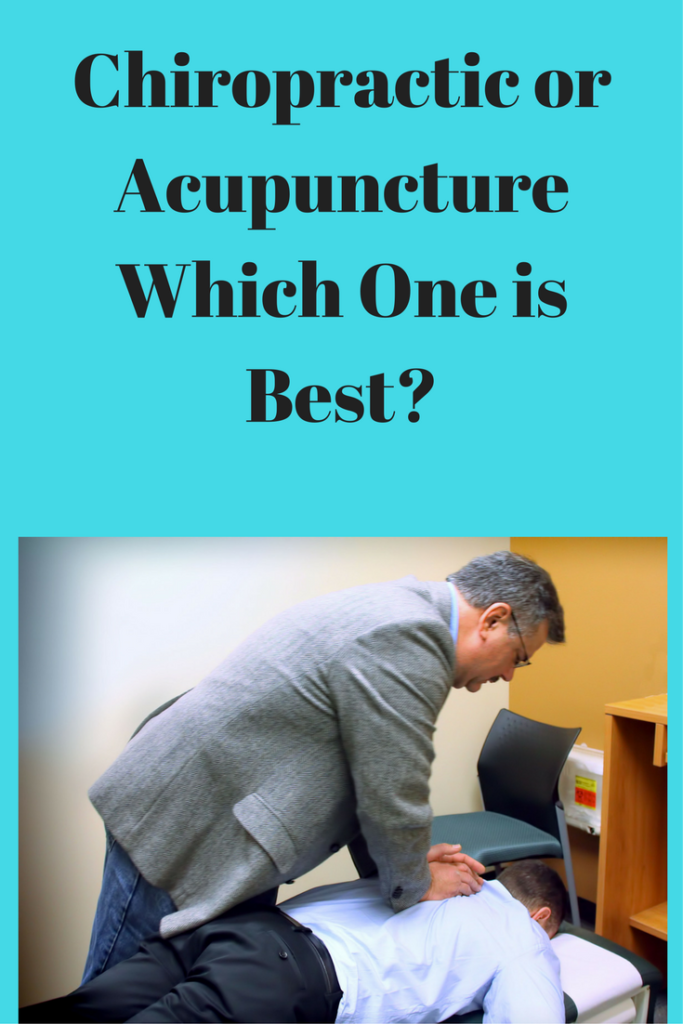 Have you ever wondered whether chiropractic or acupuncture can help you? Or maybe you've tried one of them or both of them and yet your'e still not sure which one or possibly both of them could benefit you? As a current patient of both chiropractic and acupuncture, and as someone who has had times in my life when I've had only chiropractic and other times when I've had only acupuncture, I thought I would share a few of my thoughts and experiences on this subject.
Chiropractic
Do you have back, knee or hip pain on a regular basis? Have you been in a car accident or any other kind of accident recently? If so, then you really need to at least get a chiropractic exam and consider regular chiropractic treatments for at least a few months if not forever.
Acupuncture
Do you have PMS or chronic cramps during your period? Do you have chronic allergies or an autoimmune disorder or more than one? If so, then acupuncture should without a doubt be a part of your treatments. While chiropractic can also help with allergies and autoimmune conditions, acupuncture works better than chiropractic for many people, including me from my own experience. My current acupuncturist is also a chiropractor and she said that she doesn't know anyone who has ever healed from severe cramping and womens hormonal imbalances without using acupuncture. My own experience was that I tried chiropractic for this for 4 years and it never worked whereas acupuncture healed me from these within about 5 months.
Do you have asthma, frequent colds, or joint pain? From my experience either chiropractic or acupuncture can work equally as well?
So which one is best? Well the short answer is that neither one is better necessarily, it depends on what you need. If you aren't sure, then I recommend trying both.
Comments? Questions? Have a favorite one, or an experience to share? Let me know in the comments.