Are you going insane with everything you need to do to keep your child with autism happy and healthy?
Learn about how to have a happy and healthy child with autism, sensory issues and or food allergies by helping him or her with healthy eating.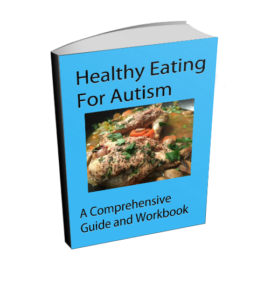 How to Set Goals For Your Child's Healthy Eating Habits

How to decide which eating plan/diet is best for your child

How to Reduce and In Some Cases Even Eliminate Picky Eating


How to Determine if your child has a food sensitivity and what to do about it

How to Determine if your child has additional allergies

How to Implement the GF/CF Diet for Autism and If it's right for your child

A comprehensive list of helpful resources including: books, magazines, apps, blogs, podcasts, websites, and more
Get all this for the small price of only $7.