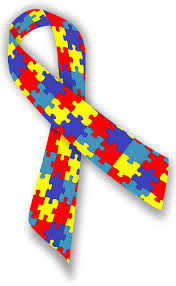 Are you wondering how you can successfully raise a child on the autism spectrum without drugs? While drugs are not a cure for autism and in fact, there isn't really any known cure for autism, many children end up taking drugs to control their behavior and or emotions. Personally I am not a fan of doing this, while I do understand that sometimes drugs can be a solution for some children on the autism spectrum.
Here are some helpful hints for those of you who don't want to put your ASD child on drugs:
1. Try a gluten free diet. This kind of diet has been proven helpful for a lot of children with an autism spectrum disorder. Personally I see major improvements in my health, behavior and more when I do not eat gluten at all.
2. Consider removing milk products from your child's diet in addition to gluten. Personally milk products just make me tired so I avoid them as much as possible. Milk products are also a common source of allergies and they increase mucus which can make asthma worse. Since many children and adults with an autism spectrum disorder also have allergies and asthma, this is just a good idea for their overall health.
3. Consider using essential oils to help with focus, concentration and anxiety. Personally I love citrus oils, frankincense, and a blend called Balance.
4. Find alternative ways to control your child's unwanted behavior. Examples include: social stories, brain gym, modeling consistent good behavior and the Son Rise technique.

5. Be patient and know that your child isn't going to be good and well behaved all of the time.
6. Understand the long-term side effects of any drugs and realize that while putting your child on a drug may seem like the easy solution, over the long term doing this may cause more problems.
7. Network and mastermind with other parents of children on the autism spectrum who have chosen to keep their child drug free.