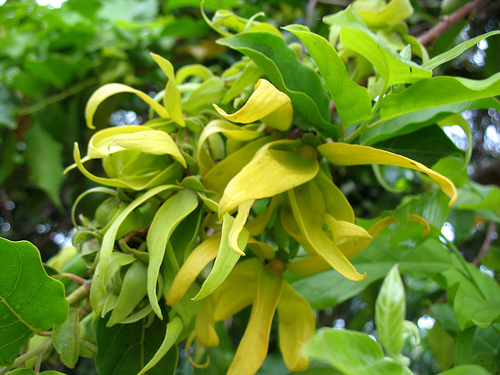 Have you ever smelled a Ylang Ylang flower, or Ylang Ylang Essential Oil? I recently experienced it for the first time and I love it. They say that many people consider it to be poor man's Jasmine because it smells similar but it costs a lot less. I've used it on my skin, in my bath water and I've put my nose to it to smell it. It has a way of uplifting your mood and making you feel happier. Overall, it's just a fun and happy oil to smell.
Learn more about Ylang Ylang with the video below.
Have you ever used Ylang Ylang?
Did this help you? If so, I would greatly appreciate a comment and a share on Facebook, twitter, linkedin, or pinterest.
Chat with me
Serious about wanting to work with me to help create better health and wealth in your life? Apply to join my home business team.