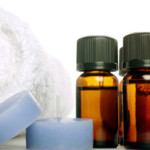 Did you know that essential oils can be used for cleaning?
In fact many essential oils can do a more effective job than other cleaners. Not only that but they are safe, whereas traditional cleaners have chemicals in them that can harm you.
Here are some ways you can use Essential Oils for cleaning:
1. Use lemon essential oil to wash fruit and vegetables.
2. Use lemon essential oil to clean your kitchen and bathroom. Put a few drops in a spray bottle with water.
3. Use melaleuca essential oil to clean your toilet and showers. Melaleuca or tea tree oil is a natural cleaner and cleanser.
4. Use Wild orange essential oil blend to kill germs on doors, and surfaces.
These are just a few of many ideas on how you can use essential oils for cleaning.
Did this help you? If so, I would greatly appreciate a share on Facebook, twitter, linkedin, or pinterest.
Chat with me