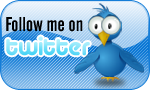 This post is a bit different than most of my posts. However, I think it is really important and can be quite helpful to you. Do you use twitter to get better health and wellness? What? Twitter? Really? Yes really. I know you might not think of twitter as the first place to go for information on improving your health and wellness, however, I have noticed that after almost 7 years on twitter at AnnaLaura Brown that twitter can be very useful in helping you explore new ideas that can improve your health and wellness. Here are some of the ways that I use twitter for better health and wellness.
1. Search twitter and set up twitter alerts with health and wellness related keywords. There are several programs to do this, I prefer Social Oomph. Then you can read the articles, news reports, and blogs that you find.
2. Follow health coaches, doctors and other health care professionals that you can learn from and network with. There are a lot of these using twitter and they offer a lot of free advice that can help you.
3. Find new healthcare trends by following people and businesses on twitter who share these.
4. Participate in health and wellness related tweet chats. You can find these by searching twitter and by connecting with and following twitter accounts that are related to health and wellness. Many of these twitter accounts host health and wellness chats on a regular basis.
5. Create lists on twitter for health and wellness related people and track their tweets and learn from them.
How have you used twitter for health and wellness? Share with me in the comments below.
Want to explore your options for improving your health with a free health history evaluation? Click here to learn more.
Did this help you? If so, I would greatly appreciate a share on Facebook, twitter, linkedin, or pinterest.
Chat with me