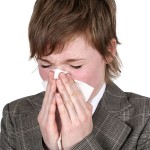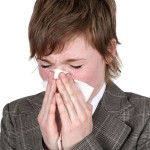 Are you struggling with allergies and yet you know that its not only the outdoor pollutants that are causing your allergies? Do you need help allergy proofing your house? Here are 8 things you should do today to prevent common household allergies.
1. Do you have pets? If so, you need to take a serious look at whether or not your pets are causing or making your indoor allergies worse. The first thing you need to do is make sure that your pets are not sleeping in your bedroom. You also need to take a look at how much pet hair is on the floors, inside furniture etc. You don't necessarily need to get rid of your pets, but you do need to take a look at what is going on with your pets.
2. What are you using for cleaning supplies? Most cleaning supplies are very toxic and can make indoor allergies as well as asthma worse. I highly recommend getting rid of all of your cleaning chemicals and replacing them with essential oils, castille soap and vinegar. You can actually even clean more effectively with these natural cleaners.
3. Consider purchasing allergy free bedding and or covers for your current bedding. This can help with dander, feathers, and other pollutants on furniture that can increase allergies.
4. Evaluate anything that you are using for smells in your home. This includes candles, scented plug ins, air fresheners and anything else scented. Chances are that these things are making your indoor allergies worse. They are nearly all full of chemicals and so you need to stop using them.
5. Have you replaced your carpet within the last 15 years? If not, you may want to consider doing it. Old carpet can have allergens and pollutants in it.
6. Get an essential oil diffuser and use it. This can help cleanse and purify the air in your house.
7. Consider purchasing an air purifier. This is a machine that helps clear and clean the air indoors.
8. Consider using a humidifier at night. This can help you breathe and sleep better.
What other tips do you have for reducing indoor allergens?