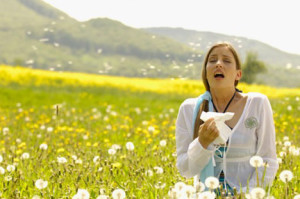 1. Allergies are not a simple or easy to solve problem. In fact, unless your allergies are minor, you will probably need professional help to control and manage your allergies.
2. Two different people can be allergic to the same thing and have different reactions.
3. Seasonal allergies and food allergies can be connected. In fact, if you are having seasonal allergies, then you are probably also allergic to one or more foods as well. For example, corn increases my seasonal allergies and so I have to avoid it during allergy season, however, during the winter I can eat it and be just fine.
4. Chemicals in many common bath and body and cleaning products increase the severity of allergies in many people.
5. It is possible for children to outgrow certain kinds of food or other allergies.
6. It is possible to become allergic to something later in life when you weren't allergic to it before.
7. Sometimes you can reduce or even eliminate an allergic reaction to a certain food by doing a candida cleanse and by avoiding that food for a few months. You may not have to avoid a food forever just because you had had allergic reactions to it.
8. Over the counter allergy medications are the worst way to manage your allergies and can cause nasty side effects including back pain, headaches, acne, and fatigue.
9. Allergies are serious and should be taken seriously.
10. It is a good idea for many people to get allergy testing to find out exactly what they are allergic to before treatment.