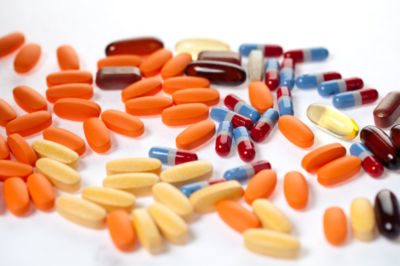 If you have had allergies for any length of time, then you are probably aware of the fact that there are litteraly dozens of over the counter allergy medications available for easy purchase by anyone and everyone.
In fact, there are even generic versions of just about every kind of prescription allergy drug available as well. Back when I was using over the counter allergy medications, I remember finding it really hard to figure out which one to use.
Doctors have their favorites, there are some that are farily expensive, and some that are quite cheap. Furthermore, if you read the ingredients that are in them, you will find a bunch of words you can't pronounce as well as several ingredients
that seem to belong in a chemistry lab rather than inside your body. During the years I struggled to manage and control my allergies, I probably tried just about every one of these.
What kind of results did I get? Well it depended on the drug. Claritin worked the best but was super expensive, made me tired a lot of the time and didn't work all of the time.
Allegra gave me nothing but migraines, and most of the other cheap drugs, either didn't work or might have had some effect but made me so tired they weren't worth it. I also noticed that over time I had an increase back pain, neck pain, headaches, stomach aches and heartburn.
In short, I decided that they aren't worth it and really are nothing but a big hoax and a way for drug companies to profit from people's suffering.
Furthermore, I found that with changes to diet, taking the allergy combo of lemon, lavender and peppermint oil and local honey have helped me a lot more than any of these over the counter allergy drugs ever did.
So what about you? Do you currently take, or have you taken over the counter allergy drugs?
Did they work? What side effects did you notice?