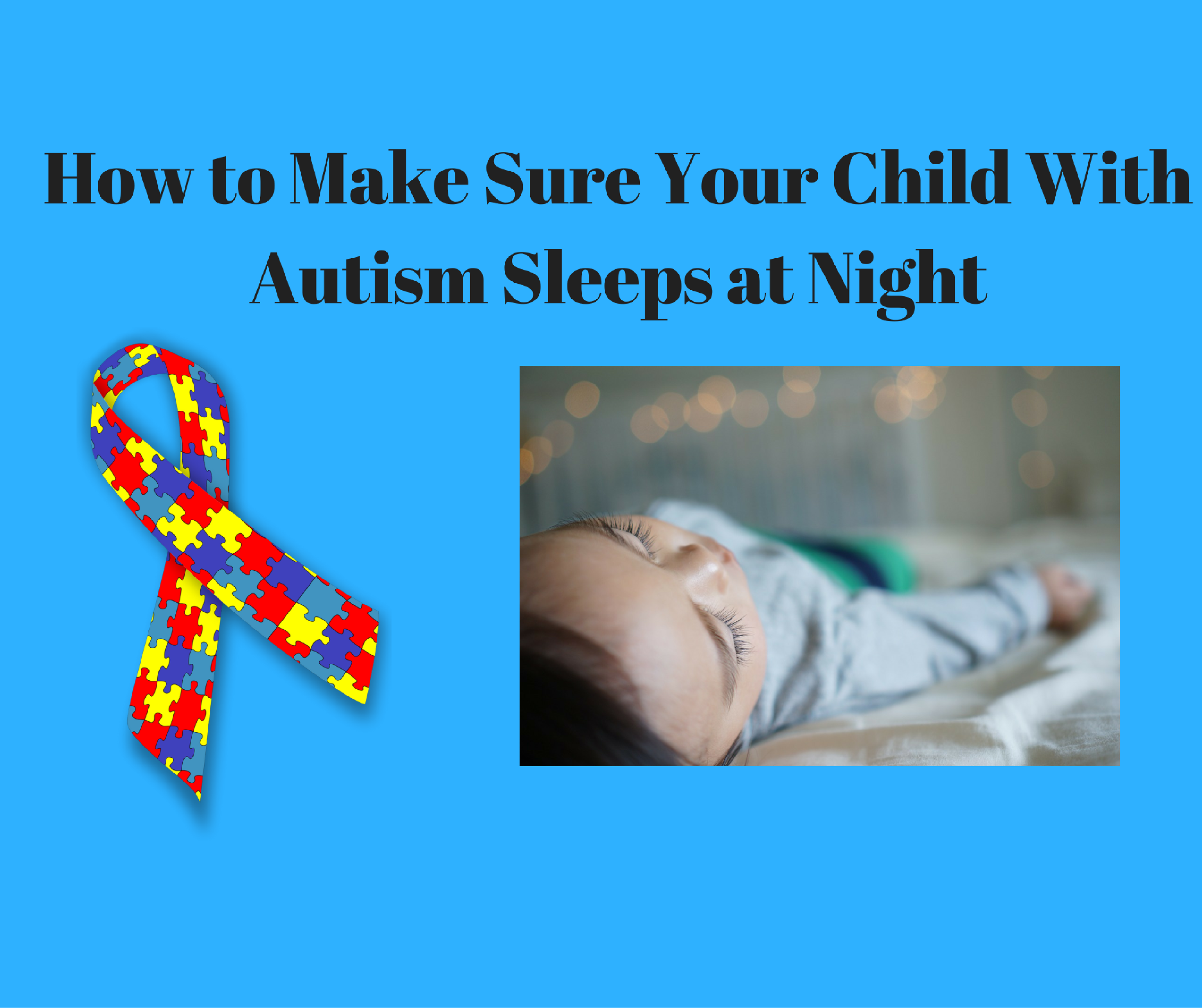 Does your child with autism sleep at night? If you are like most parents with a child with autism and or sensory challenges, sleep is often one of your biggest challenges. Yet there are simple and effective things you can do to help your child sleep each and every night and without going nuts as the parent. Here are some ways to virtually guarantee effective autism sleep.
1. Prepare your child for sleep well in advance. Begin a nighttime sleep routine with your child with autism at least 2 hours before bed time. Make sure he or she stops eating and drinking. Avoid having your child do any sports or exercise. If possible shut off access to computers, TV and other electronics. Doing these things helps prepare your child with autism's brain to slow down and prepare for sleep.
2. Use music. You can play some nice soothing classical music, lullabies, Disney songs or other calmer relaxing music. Music has a power to help with sleep that nothing else does. I also really like the Sleep well for kids under the sea and relax at bedtimeCDS by Jeff Gold. These are great for including hypnosis with music to help your child with autism sleep.
3. Minimize distractions in your child's bedroom. Make sure there are no pets, no TV, no computer, no bright lights and anything else that may distract and cause your child to focus on other things that do not involve sleep.
4. If sleeping is a major problem, consider the role that diet and or food allergies may be playing. Many people do not realize that sleep problems can be related to diet and or food allergies.
5. Consider using an essential oils diffuser. Diffusing oils can help your child to calm down and promote a more restful sleep while also helping to boost your child's immune system and keep him or her healthier. Lavender, eucalyptus, peppermint, On Guard immunity blend, Breathe- respiratory support blend, Serenity- relax and calming blend, and combinations of these are some of the best oils to use. You can also try rubbing 1-2 drops on the bottoms of each foot of your child to help promote a more restful sleep.
6. If your child is verbal, ask your child why he or she thinks that he or she isn't sleeping. You may get valuable insights from him or her that can help you solve the problem.
7. Use a sleep journal to keep track of when your child is or isn't sleeping.
What else have you tried to get your child with autism to sleep each and every night? Share below with me in the comments.
Did this help you? If so, I would greatly appreciate a comment and a share on Facebook, twitter, linkedin, or pinterest.
Chat with me
Serious about wanting to work with me to help create better health and wealth in your life? Apply to join my home business team.