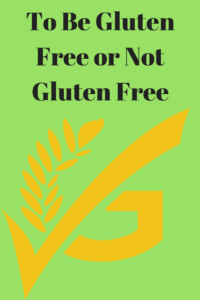 Should you really be gluten free? Watch my video below to learn about what to consider when deciding whether or not to be gluten free. The decision to be gluten free is more complicated than some people think.
Free Wellness Consultation to get help with going gluten free or anything else you want help with.
Did this help you? If so, I would greatly appreciate a comment and a share on Facebook, twitter, linkedin, or pinterest.

Join my facebook group- Essential Wellness and Gluten Free for Everyone