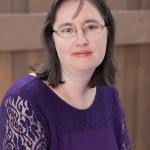 Do you need help with research? My name is AnnaLaura Brown and I have a masters degree in Library Science from Indiana University. I was an academic librarian for 7 years. I also have a Masters degree in Comparative Literature with an emphasis in French Literature. I have a lot of experience in research in the fields of:
Art and Art History
Languages and Literature
Legal (including case law)
Business and Marketing
I am available on a part time basis to help you with any research projects you may need.
I charge a rate of $40 per hour for most projects although I also offer package rates for larger projects.
Contact me for a quote and to discuss your project. Call or text 801-712-1050 or email annalaura.brown at gmail.com or complete the form below.
Powered by

EMF
Online Order Form