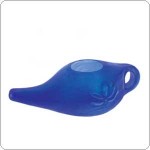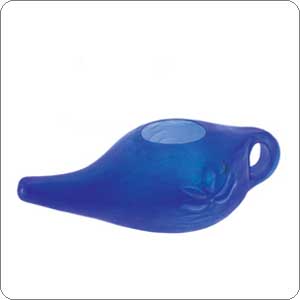 Have you used a neti pot to help with sinus allergies? Many people do. I use them and have for years. However, it is not always the best way to heal sinus allergies. Here are some pros and cons for using a neti pot for sinus allergies.
Pros
Neti pots are inexpensive and a great way to get a large amount of water and saline or other medicine into your sinuses without the hassles of Q-tips, kleenex, or other methods.
Neti pots are proven to be an effective method for healing sinus allergies
Neti pots are pretty simple to use
Cons
They can harbor unsafe bacteria if you are not careful. For example back in December two ladies died from improper use of a neti pot.
They can be a pain to use without a large sink to catch the water, you can end up with a big mess. Without the proper solution, they can cause more damage than they help.
So how do you avoid the cons and make a neti pot work for you?
I recommend:
using distilled water or filtered water rather than tap water
adding a few drops of peppermint, melaleuca, or another essential oil to add an anti-bacterial element to the neti pot solution
using only a high quality of saline solution that is designed for neti pots instead of just plain salt or anything else
making sure that you keep your neti pot cleaned out rather than letting it sit and collect bacteria in it.
f you're curious to know my personal 10 steps to wellness that have already helped thousands of people improve their health and heal naturally from allergies, click here to learn more.
Did this help you? If so, I would greatly appreciate a comment and a share on Facebook, twitter, linkedin, pinterest, or google plus.
Need help improving your overall health and wellness? Feeling overwhelmed and confused by all the conflicting information out there about health and nutrition? Let me help you for free. Schedule your free no obligation 45 minute wellness consultation now.