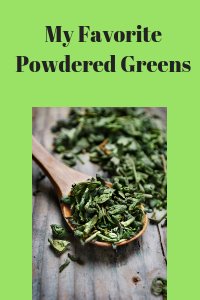 Do you use powdered greens? If not, you really should give them a try. There are probably hundreds of varieties of powdered greens available for sale at everywhere from Walmart to Target to Sprouts to Amazon and yes even Doterra has some powdered greens. Watch the video below to learn about how to choose the right powdered greens for you and what to look for when purchasing powdered greens. Personally I really like those that can be taken only in water as well as with a smoothie. Some powdered greens taste nasty by themselves and I like to avoid those.
What have been your experiences with powdered greens? Do you use them regularly? Do you use them only occasionally? or have you never used them? Share with me in the comments below.
Did this help you? If so, I would greatly appreciate a comment and a share on Facebook, twitter, linkedin, or pinterest.
Chat with me
Serious about wanting to work with me to help create better health and wealth in your life? Apply to join my home business team.