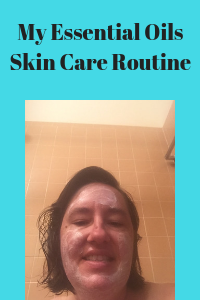 Have you ever wondered about how to use essential oils for skin care? If so, keep reading and watching, because I'm going to share with you my essential oils skin care routine.
I like to use a lot of essential oils on my skin and as a part of my skin care routine. However, these are my favorite essential oils for skin care.
1. Lavender- great for soothing the skin and for help with minor burns, sores, bruises, bee stings etc.
2. Ylang Ylang- a common essential oil in perfumes, you can use it as your own natural perfume.
3. Cedarwood, Sandalwood and Rose- often used in toners, and other skin care products.
4. Frankincense- often used in anti-aging skin care products.
Learn more about my actual essential oils skin care routine in the video below.
Did this help you? If so, I would greatly appreciate a comment and a share on Facebook, twitter, linkedin, or pinterest.
Chat with me
Serious about wanting to work with me to help create better health and wealth in your life? Apply to join my home business team.