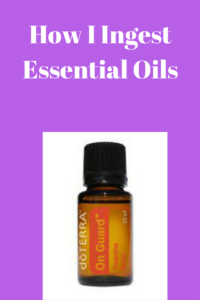 Are you wondering how to ingest essential oils? Watch this video and learn how I ingest essential oils and how I recommend that you ingest essential oils.
8 Reasons to Use Essential Oils Internally
Yes I Ingest Essential Oils and Its Okay
Did this help you? If so, I would greatly appreciate a comment and a share on Facebook, twitter, linkedin, or pinterest.
Chat with me
Serious about wanting to work with me to help create better health and wealth in your life? Apply to join my home business team.