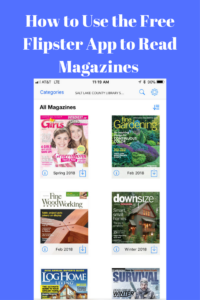 Do you like to read health and wellness magazines or cooking magazines, or other magazines? What if instead of spending money on them, you could read them for free? Learn how to read magazines for free with the flipster app.
Pretty neat right? Have you already used the flipster app? If so, share in the comments with me below.
Schedule your free wellness consultation
Did this help you? If so, I would greatly appreciate a comment and a share on Facebook, twitter, linkedin, or pinterest.

Join my facebook group- Essential Wellness and Gluten Free for Everyone