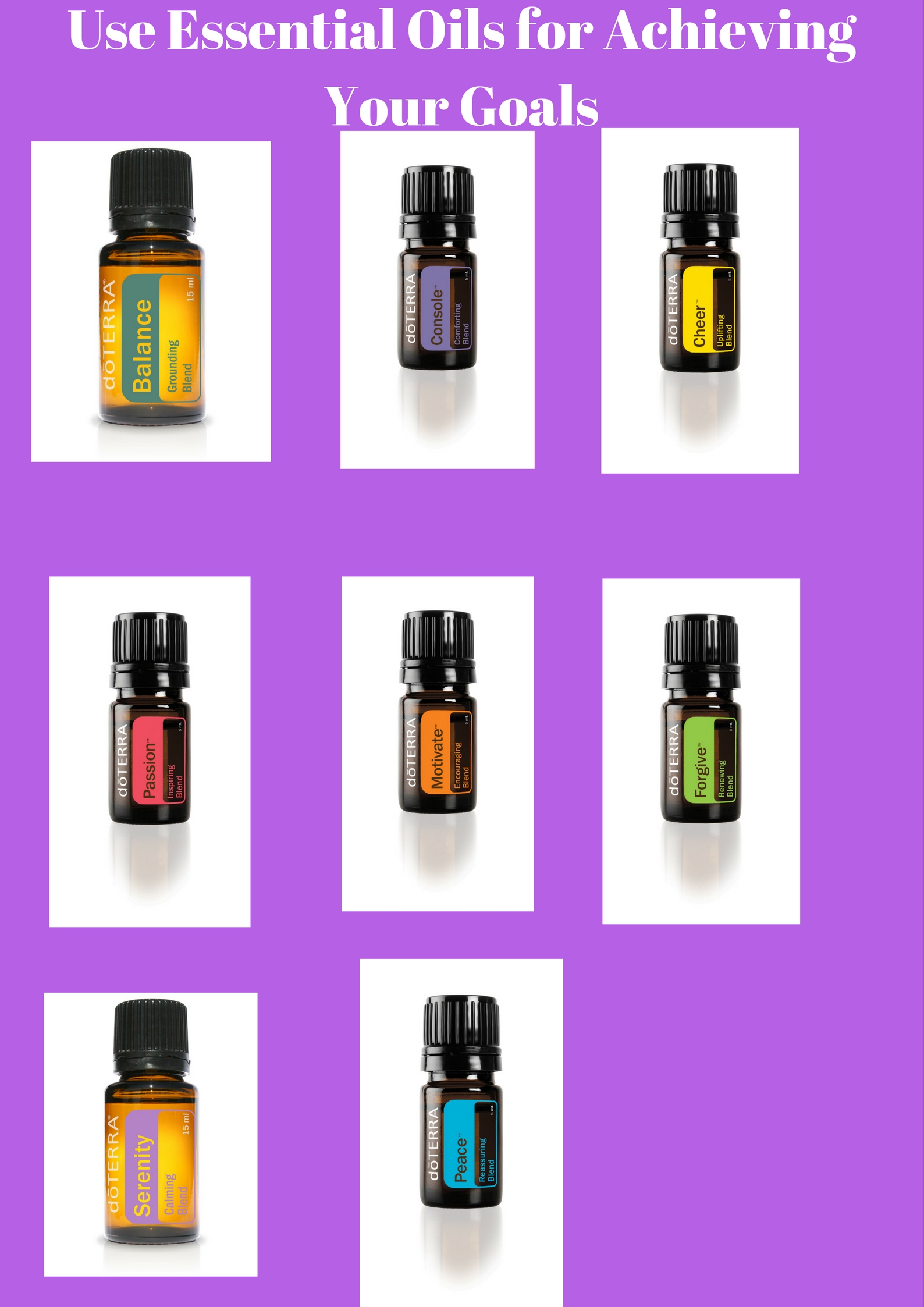 Have you ever considered how essential oils can help you achieve your new years goals? Here are some ideas for you.
Balance- help you to get and maintain more balanced in your life
Peace- Help to reduce fear and worry
Forgive- Help you to discover the liberating action of forgiving, forgetting and moving on
Motivate- Help you to have more feelings of confidence, courage and belief
Passion- help you to have more feelings of excitement, passion and joy
Serenity- help you to reduce worry and things in life that cause you stress, it also has the added benefit of helping you to have a more restful sleep
Cheer- help to put you in a more cheerful mood
Console- help you when you are suffering from a loss or grief such as the death of a pet or loved one.
Learn more about how to chose the right emotional wellness blend for you.
Did this help you? If so, I would greatly appreciate a comment and a share on Facebook, twitter, linkedin, or pinterest.

Schedule your free wellness consultation with me.
Join my facebook group- Essential Wellness and Gluten Free for Everyone