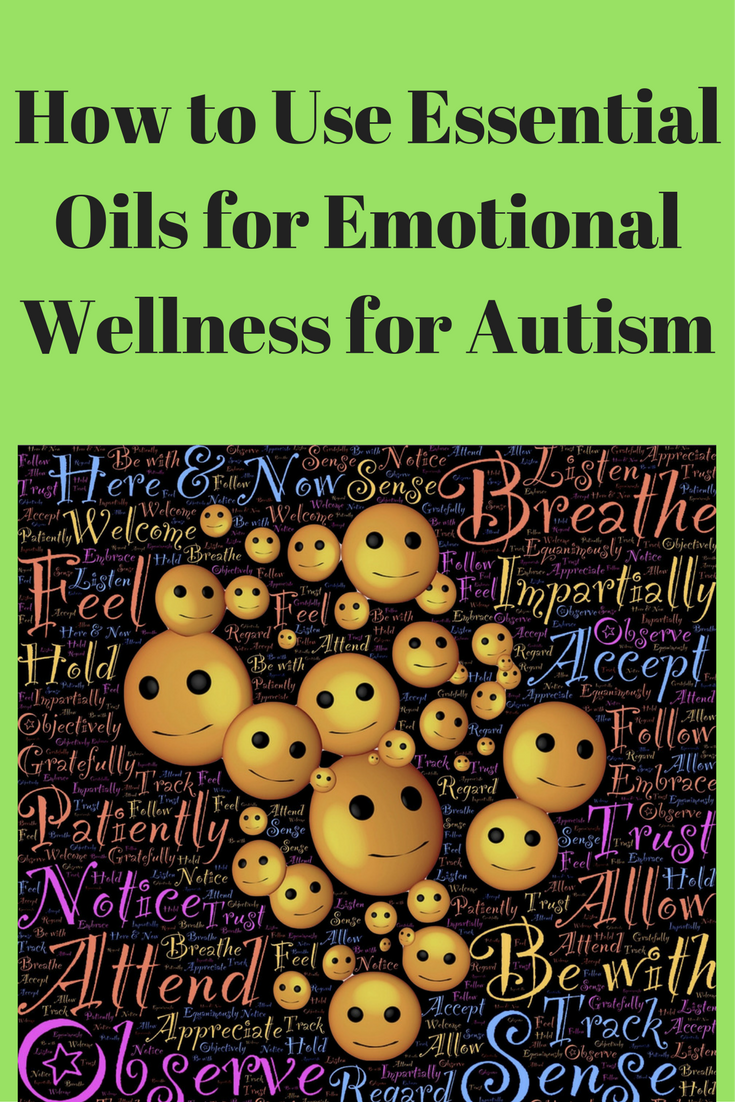 Have you ever considered how to use essential oils for emotional wellness for autism? If not, you are not alone. This is not something that many people are even aware is possible. Yet emotional wellness with essential oils is not only possible but is one of the best ways to use essential oils. What happens in your brain when you smell your favorite cookies? What about the smells of fall? What about the smell of your favorite perfume? Something happens in your brain that creates a certain mood or feeling. The same thing happens with essential oils only they are much more powerful than many other smells. Have you ever tried cutting open an orange and smelling it? What about the smell of lemon in a clean kitchen? These smells have a tendency to make us feel happy and uplifted. Essential oils work in the same way. If you are feeling a bit gloomy, or sad, then there are essential oils that can help. People with autism often struggle with their emotional wellness more than those who are not on the autism spectrum. Emotional wellness with essential oils can help to provide a natural and healthy solution instead of turning to chemicals. To get a better idea of how essential oils can help with emotional wellness, watch the following video.
One of the main things that essential oils can help with is to help reduce meltdowns and temper tantrums. As any parent of a child with autism knows, these are one of if not the biggest problems that parents experience. It can also be difficult for people on the autism spectrum of manage and control their emotions. Personally before I used essential oils, I used to struggle with temporary bursts of crying over silly and petty things or I would get moody without any real reason. Using essential oils for my emotional wellness has mostly eliminated this problem. While there are lots of ways to control emotions, smells are one of the most powerful and essential oils have strong and powerful smells.
How have you used essential oils to help with emotional wellness? Share with me in the comments below. If you haven't tried them yet and want to, contact me and let's chat.
Did this help you? If so, I would greatly appreciate a comment and a share on Facebook, twitter, linkedin, pinterest, or google plus.