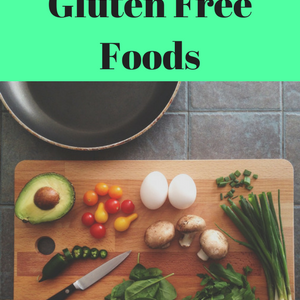 What are the 101 best gluten free foods? Are there really such a think as the best gluten free foods? The reality is that yes there are, the book 101 Best Gluten-Free Foods
. I found this book originally in the clearance section at Barnes and Noble for about $4 but recently noticed from the link above that Amazon has it for only $3. It is well worth your money especially if you have to be gluten free for the rest of your life.
Just like the title of the book, 101 Gluten Free Foods has information about 101 of the best gluten free foods. For each food there is a description of the food, health benefits of the food, selection and storage, preparation and recipe suggestions. Examples of some of the best gluten free foods talked about in this book include:
Amaranth
Apples
Arborio Rice
Arrowroot
Brown Rice Flour
Buckwheat
Chickpeas
Cornstarch
Gelatin
Honey
Lettuce
Millet
and many more.
101 Best Gluten-Free Foods
also has over 80 recipes you can make with this great gluten free foods.
I've read a lot of gluten free books and a lot of books with gluten free recipes and honestly if you have only one book on gluten free cooking and living, this would be it. It really is that helpful. The pictures are great as well and this book also has a helpful introduction on implementing a gluten free diet although with some basic recipes for gluten free flours.