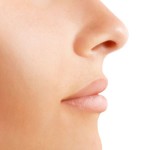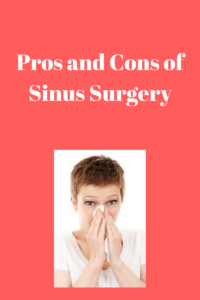 Should you have sinus surgery? The answer is that it depends and it will not benefit everyone in the same way. That said, here are some pros and cons to consider.
Pros
1. If you have a major blockage, you will not be able to fix it any other way.
2. If you have struggled all your life to breathe through your nose then sinus surgery can help.
3. Breathing through your mouth can cause all kinds of health problems including a lack of sleep and dental problems and sinus surgery can help with this.
4. No one likes to struggle to have clear sinsues.
5. Sinus infections usually reduce in number after sinus surgery.
Cons
1. It is very painful. Trust me I know. I had it back in 2007.
2. It can fail. There are a lot of people who get sinus surgery and then have to have it done again or who for one reason or another it does not work.
3. Over time your sinuses can start closing up again.
4. If won't solve all of your sinus and allergy problems.
Questions? Experiences with sinus surgery.