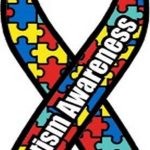 How can essential oils help autism? I get this question a lot and for many good reasons. Many parents put their children on medications for their autism because they feel like they have no choice or because the doctor says to do it and so they do. However, essential oils can be used to replace many medications and they can help in ways that medications can not.
Here are some ways in which essential oils can help autism.
1. They can help the child get better sleep. Lavender is commonly used but there are other blends that can work as well.
2. They can help the child with meltdowns and aggression. Making it easier for the child to stop or reduce meltdowns and aggression towards others.
3. They can help the child to focus better. There is a balance blend that is specifically for this.
4. They can help with health conditions such as allergies and asthma which are very common in children with autism.
5. They can help the parent to hand the child's autism better by managing the emotions and health needs of the parent.
P.S. I get my essential oils here.