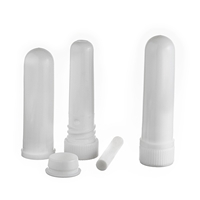 1. While it may not be completely curable, it is possible to eliminate the symptoms and to feel like it has been cured.
2. Drinking cow's milk is terrible for asthma and one of the main things that can make your asthma worse.
3. Inhalers are so full of chemicals that they do more harm than good.
4. Your diet impacts your asthma in a big way.
5. There are natural ways to create inhalers that can help much more than a prescription one.
6. Commercial air fresheners and many kinds of scented candles can make asthma worse.
7. Over time too much usage of allergy medications and other drugs can make your asthma worse.
8. Increasing your intake of fresh and or organic fruits and vegetables can help heal your asthma.
9. Some moderate exercise is good for you, even if you feel like you get asthma when you do it. Swimming and biking are good examples.
10. Wheat can make your asthma worse.
11. Essential oils are some of the best natural remedies for asthma.
12. Yoga can help asthma.
13. Chiropractic can help asthma.
Did this help you? If so, I would greatly appreciate a comment and a share on Facebook, twitter, linkedin, pinterest, or google plus.
Need help improving your overall health and wellness? Feeling overwhelmed and confused by all the conflicting information out there about health and nutrition? Let me help you for free. Schedule your free no obligation 45 minute wellness consultation now.