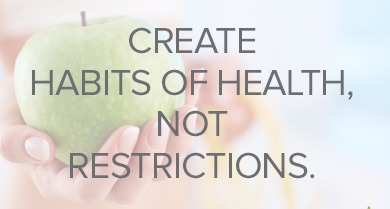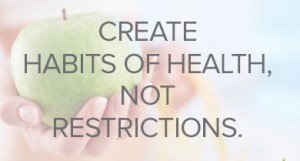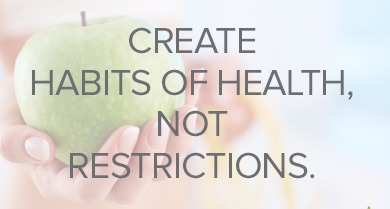 Have you set any health goals for 2015? Unless your health is perfect, you are your ideal weight, and you are never sick, then I surely hope so. And if you are reading this, then chances are very good that your health is not perfect and you could use some improvements.
So… How can you guarantee you will reach your health goals in 2015? Most people set their health goals and then give up by the end of February or even sooner. I know because this used to be me. I would set my health goals each January and say that I was going to release a certain number of pounds or that I would stop eating gluten, or that I would eat less sugar and on and on, but… Did it ever happen for me? No. It didn't. Then in 2013 that changed. I got sick and tired of being sick and tired and I decided I'd had enough. So for the past 2 years I've set my health goals and I've achieved them.
I want you to be able to do the same thing. So without any further delay, here are my ten tips to guarantee you will reach your health goals in 2015.
1. Be committed. Are you committed and I mean really committed to changing your health and reaching your health goals? Too many people say they are committed with their mouths but in reality they really are not. This is a must or your health goals will simply not happen. Period. End of story.
2. Make your health goals realistic. For example if you are currently 100 lbs overweight, then saying that you will release them all in 2015 is not a realistic goal for most people. A more realistic goal would be to release 50 lbs this year. Yes you might release more, but 50 lbs would be a great start. Another example is that if you are currently struggling with a sugar addiction, then saying that you will completely stop consuming sugar during 2015 is not realistic. Furthermore sugar is added to so many non treat foods that completely eliminating sugar is very hard. I know because I've tried and while I eat very little sugar, I can't say that I never eat it.
3. Set your health goals based on what you want to achieve. Too many of us set health goals based on what our friends, family, doctors, and other people want. This will only make it harder and decrease the odds of you actually achieving them.
4. Get help. This may include hiring a health coach like me, or joining an accountability or master mind group. Schedule a time with me for a free wellness discovery session and we can explore how I can help you make sure your health goals in 2015 become a reality.
5. Make a list of what your failure to reach your health goals is costing you. This can be financially, mentally or physically. Very often this can give you a much needed reality check that can motivate you to take your health goals seriously.
6. Write down your health goals and keep them in plain sight. This is a must for any goal but with health goals it is even more important. I recommend writing them down on an index card that you keep in your purse, and another one on your bathroom mirror or in another place where you will see it daily.
7. Write down 5-10 positive declarations regarding your health goals and read them every day out loud.
8. Tell 2-3 of your closest friends or family members and ask them to hold you accountable by asking you how you are doing several times throughout the year.
9. Decide on a reward that you will give yourself when each health goal is achieved. Make it big enough that you are motivated to make it happen but small enough that it won't make you broke or cause you to go backwards when it comes to your overall health.
10. Consider starting the year with health goals for the first six months rather than the entire year and then committing to reevaluating how you are doing at the end of June.
Do you have other ideas on how to guarantee you will reach your health goals in 2015? Share them in the comments below.
SaveSave
Did this help you? If so, I would greatly appreciate a comment and a share on Facebook, twitter, linkedin, or pinterest.
Chat with me
Serious about wanting to work with me to help create better health and wealth in your life? Apply to join my home business team.